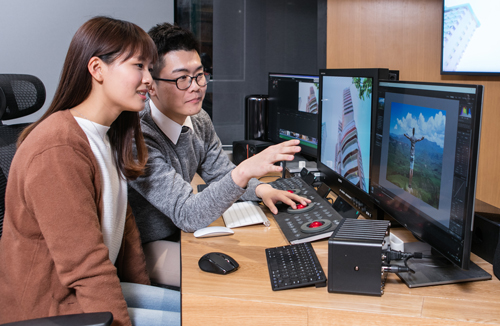 Minor Programmes at SYU
To enrich the learning experience and employability of our students, the University started offering undergraduate minor programmes in the academic year of 2016/17. Students have the option to study another subject, broaden their level of expertise, and enhance their prospects of future career development.
For students of Year 1 entry can express their interest in pursuing a minor during the second semester of their first year of studies. For students of Year 2/3 Entry can express their interest in pursuing a minor upon admissions in late August. Students must at least acheive 15 credits to pass a minor programme. Please refer to the Guidance Notes on Minor Programmes for more details.
Due to the intensive curricula of particular departments or requirements by professional bodies or registration boards, students of the following major programmes are not allowed to join the minor programme scheme: BA (Hons) in Media Design & Immersive Technology, BCom (Hons) in Accounting, BCom (Hons) in Law & Business and BSW (Hons).
Possible major-minor combinations
| Major | Minor | Related Careers |
| --- | --- | --- |
| Business Administration | Linguistics and Translation | Corporate Communications |
| Chinese Language and Literature | Literacy and Cultural Studies | Copyrighter |
| Sociology | Economics | Public Policy Research |
| English | Journalism and Communication | Publication Editor |
Departments which offer minor programmes:
# These Undergraduate Minor Programmes will not lead to the same professional recognition as students who complete the programmes as a major.