A Brief History of HKSYU
In 1971, Dr. Henry H.L. Hu and Dr. Chung Chi Yung founded Shue Yan on Sing Woo Road, Happy Valley, in response to the acute shortage of tertiary places for local secondary school leavers aspiring for a university education. In 1976, Shue Yan College was registered under the Post-secondary Colleges Ordinance (Cap. 320). On 19 December 2006, Shue Yan College became the first private university in Hong Kong after it was renamed Hong Kong Shue Yan University (HKSYU) by order of the Chief Executive in Council.
As enshrined in its motto, "Cultivating virtues of benevolence; broadening horizon and knowledge" (敦仁博物), HKSYU pursues education that promotes benevolence. In seeking to nurture learned and capable students, it is equally committed to cultivating the young into persons of honour.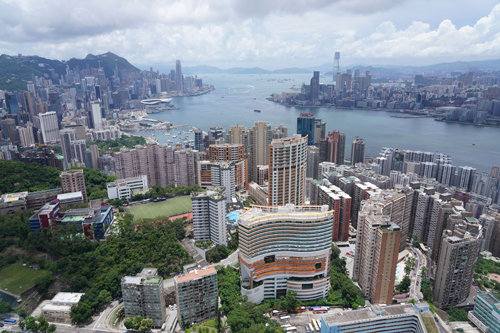 Our Vision
As Hong Kong's first private university, founded on Confucian values, imbued with a spirit of service to the community, committed to excellence in teaching and research and dedicated to preparing our graduates for their future careers through a personalised, transformative campus learning experience, HKSYU seeks to differentiate itself from other providers on the basis of the quality of the experience and the relevance of the outcomes that we provide for our students, by reinventing liberal arts education for the Digital Era.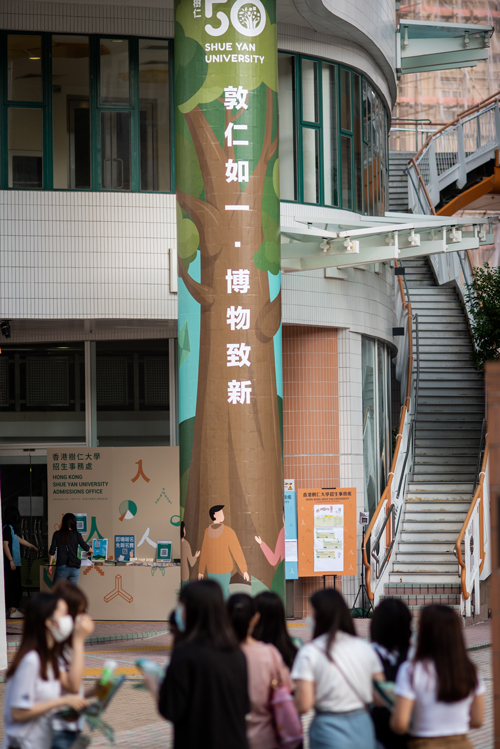 Our Values
Respect: We treat all people with dignity and respect
Stewardship: We honour our Confucian heritage by promoting traditional Chinese values
Ethics: We strive to meet the highest ethical standards
Excellence: We challenge each other to strive for excellence and to continually learn
Innovation: We embrace continuous improvement, creativity and change
Knowledge Creation and Transfer: We research and bring to light new knowledge and ideas and apply them for the betterment of society
Service: We deliver the highest quality programmes and services that meet the needs of our students, graduates and the community
Openness: We seek local, regional and international engagement to ensure our continued relevance in a globalized world.
Financial Sustainability: We continue to exercise financial prudence in all aspects of our operation in support of our long-term commitment to the provision of educational opportunities in Hong Kong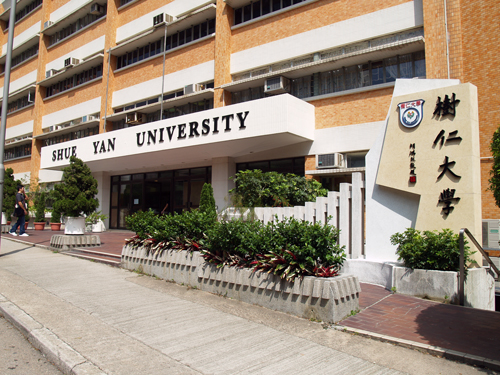 Our Aims
To meet the actual needs of Hong Kong society by training efficient and well-balanced young people for various services in the community;
To promote the spirit of humanity and the freedom of learning with a scientific approach and also to contribute to the development of higher education in Hong Kong; and
To demonstrate by consistent behavior the virtues of humanity and the objective attitude of men of culture.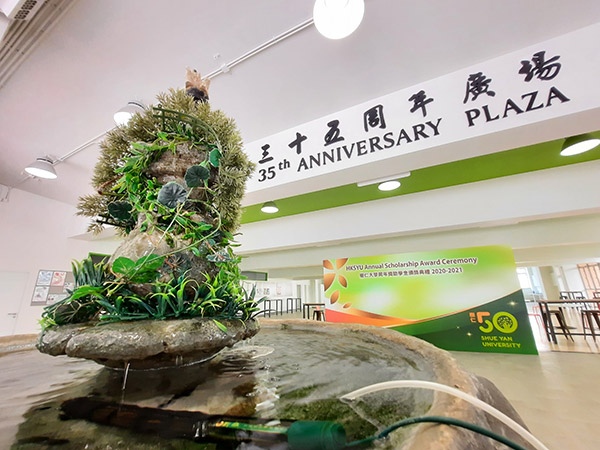 Our Mission
Preserve and disseminate traditional Chinese culture;
Enable students to cultivate a whole, balanced personality including moral character and to realize their full potential as individuals, as scholars and as good citizens;
Provide rigorous intellectual training to enable students to become independent critical thinkers; and
Deliver programmes that combine academic theory with the acquisition of professional and practical skills to produce graduates who can immediately be of service to meet the needs of the community; and
Conduct research in the Humanities and Social Sciences for the advancement of knowledge and the betterment of society.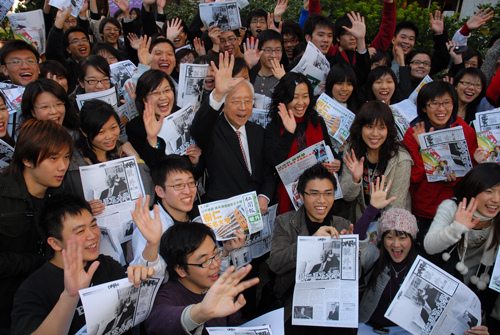 Our Motto
「敦仁博物」: Cultivating virtues of benevolence; broadening horizon and knowledge.
In Confucian Teaching, the University Motto refers to the important qualities of Confucius "ideal person", "Junzi" (君子) :
– Treat others with respect, always be considerate, kind and benevolent;
– Study/learn with passion and dedication, and continually acquiring new knowledge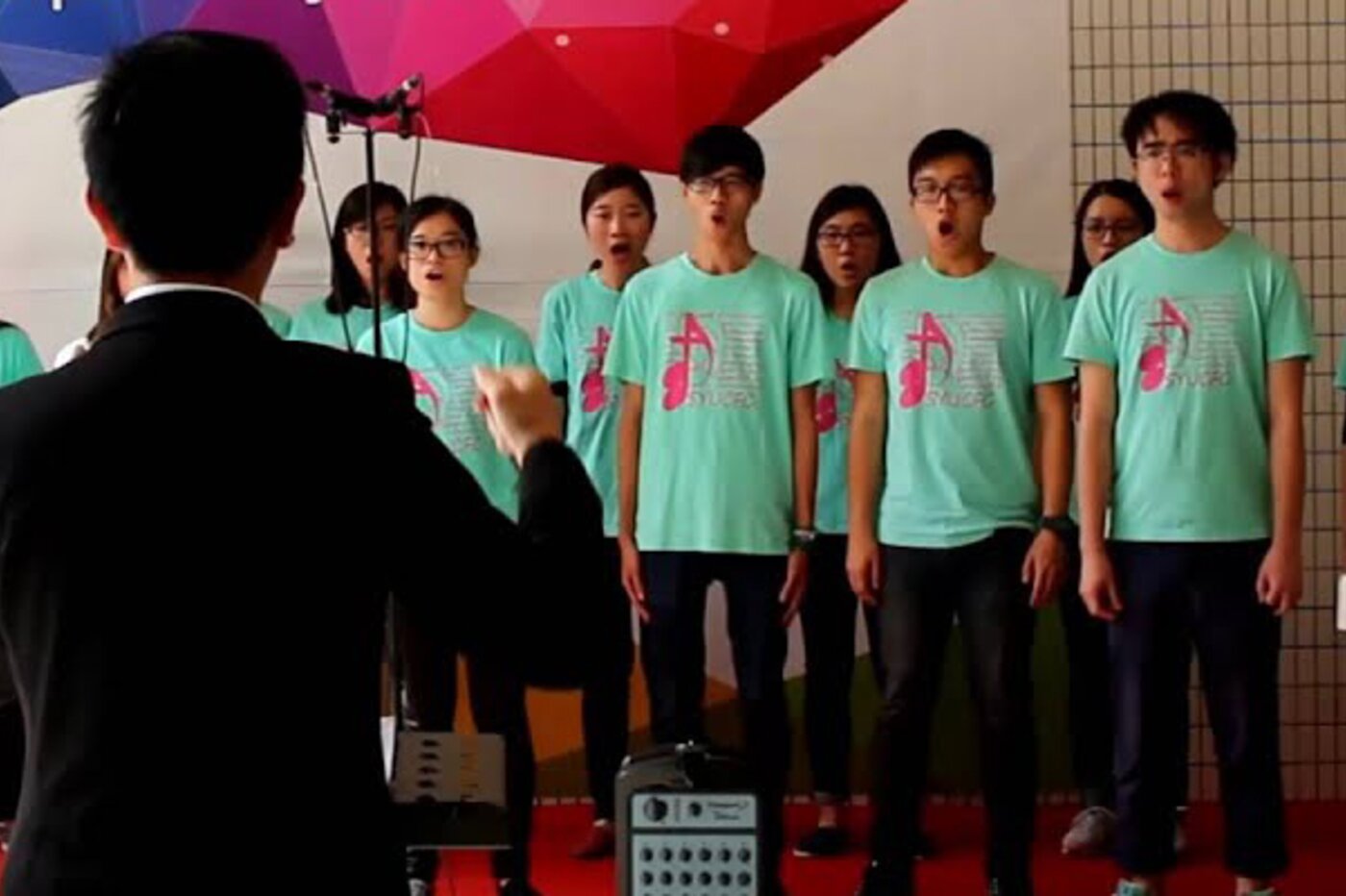 University Anthem
Click here to play the University Anthem
Lyrics:
香港樹仁大學校歌詞:韋瀚章 曲:林聲翕 編:沈凜聰
南海之隅,香島之濱,地靈人傑,東西文化共氤氳。薈萃英賢,創立樹仁,傳道授業,研究學術,精於勤。春風化雨,培育精神,美玉需磨琢,努力趁青春!不為己,但為群,犧牲小我,達成博愛;不負母校樹仁,莫忘母校樹仁。