Postgraduate Studies
The Graduate School of Hong Kong Shue Yan University was established in 2017. Since 2010, the School has been offering quality accredited postgraduate programmes in the disciplines of Chinese, English, History, Business, Economics, Counselling & Psychology and Sociology. Currently, there are 5 taught and 12 research postgraduate programmes being offered. It is the University's objective to cultivate graduates who demonstrate a strong level of intellectual curiosity, boldness in critical thinking, a deep commitment to their discipline, and an ambition to excel in their field. A unique feature of these programmes is the interdisciplinary approach so that graduates are not only highly knowledgeable in their area of expertise but are also capable of making connections with other related fields.
To explore more admissions information, please browse the website of the Graduate School.
Taught Master Programmes
The taught postgraduate programmes are designed to enrich students with new ideas and perspectives, to provide an employment-focus curriculum, or to train competent scholar-practitioners. Studying the taught postgraduate programmes would be a valuable opportunity to broaden students' educational horizons. These experiences would shape student's perspective of the world, hone their critical lens and allow them to grapple with problems outside of the intellectual comfort zone.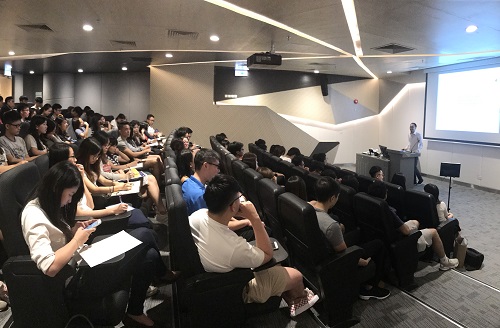 MPhil / PhD Programmes
The University offers research postgraduate programmes (RPg) at the Doctoral and Master levels, that is, Doctor of Philosophy and Master of Philosophy, and admits students from all over the world. The RPg programmes consist of two major elements: research and coursework. An RPg student will complete his/her coursework requirements and conduct his/her independent research under the guidance of an academic supervisor. A full-time MPhil student is expected to complete the programme in two years whereas a full-time PhD student is expected to do so in four years.