Undergraduate Studies
The University has 3 faculties (Faculty of Arts, Faculty of Commerce and Faculty of Social Sciences) and 12 departments offering in total of 18 self-financed undergraduate programmes for students who aspire for further education. All programmes are accredited by the Hong Kong Council for Accreditation of Academic and Vocational Qualifications and are fully recognized by the Hong Kong SAR government. We accept admission applications from students in different educational backgrounds, including local and non-local students.
To explore more admissions information, please browse the website of the University Admissions Office.
First Year Entry
Students admitted to the Year-one of a SYU programme are required to complete the four years of study. Students who are sitting for international recognized public examinations such as the Hong Kong Diploma of Secondary Education Examination (HKDSE), International Baccalaureate (IB) Diploma examination, General Certificate of Education (GCE) examination, Joint Entrance Examination (JEE / Gaokao) and SAT Reasoning Test are eligible for applying for the Year-One Entry. In addition, mature applicants and applicants with other non-standard academic qualifications will be assessed on a case-by-case basis.
Webpage: First-Year Entry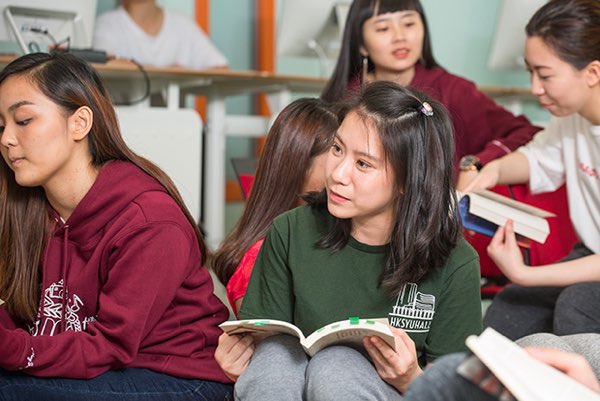 Senior Year Entry
Students admitted to Year-two or Year-three of a SYU programme can be exempted from taking a certain amount of required graduation credits. Therefore, applicants should possess a qualification which is relevant to their choices of programmes. The University welcomes students who are studying the final year or a graduate of a locally accredited Associate Degree or Higher Diploma programme, or who have completed the first year or second year study of a locally recognized bachelor programme to apply for this faster track. Applicants with other non-standard academic qualifications will be assessed on a case-by-case basis.
Webpage: Year-two Entry / Year-three Entry