Outreach Service and Collaboration
The University always welcomes the public to understand more about Shue Yan's culture and its recent development. Through organizing publicity and academic events as well as participating in various local and overseas expositions and conferences, the University has strengthed the relationship with our friends and people all over the world. We endeavor to expand both our local and global connection and build a closer network with the communities to create a new way to learn, to teach, to make opportunities and to succeed.
Admissions Talks and Campus Tour
The University Admissions Office is responsible for organizing activities and tours for students from local secondary schools and higher institutions. Actitivies include admission talks, popular thematic talks, u-entrance interview workshops, programme information seminars and campus tours. These activities can be conducted online or onsite (University's campus or secondary school venues). Interested parties can contact the University Admissions Office for further details.
Website of University Admissions Office
Application for Outreach Service: Online Application / Activity Request Form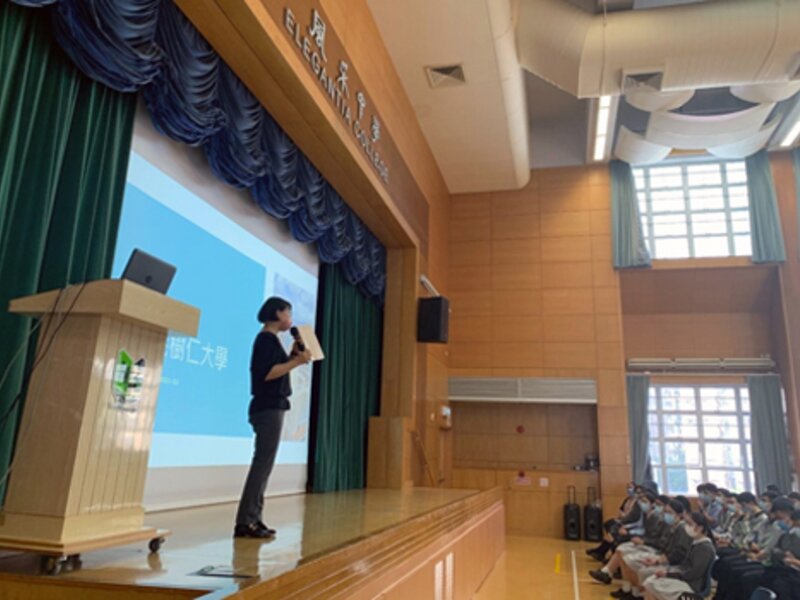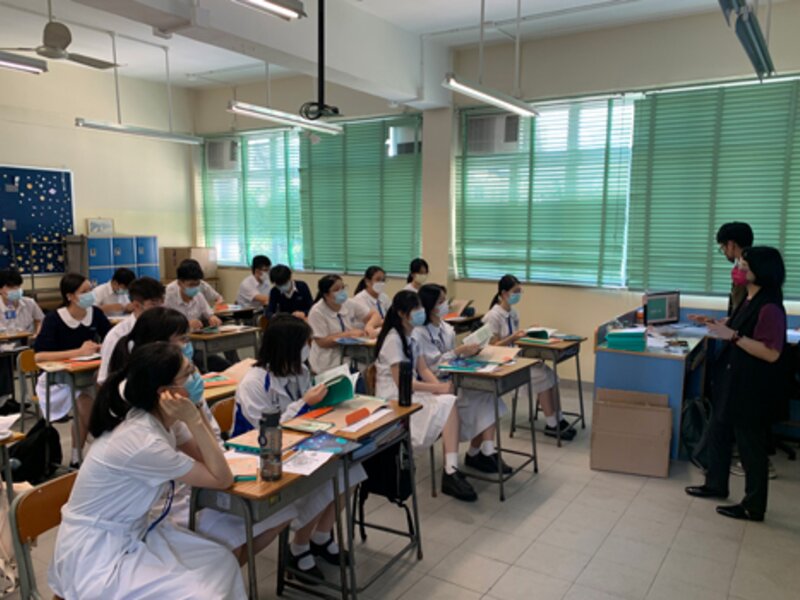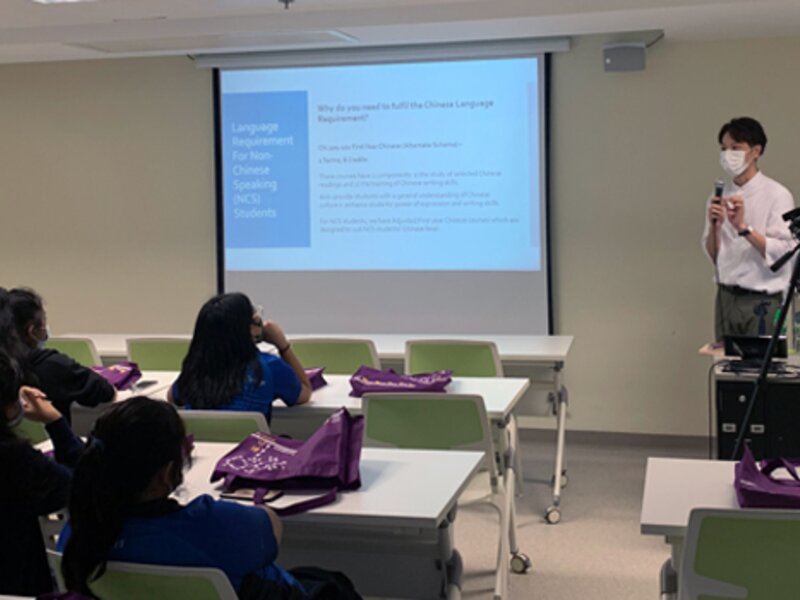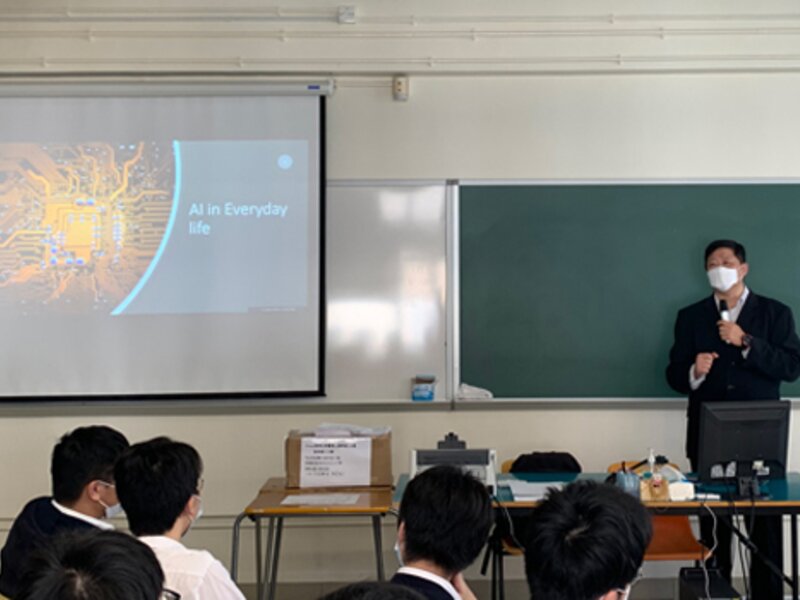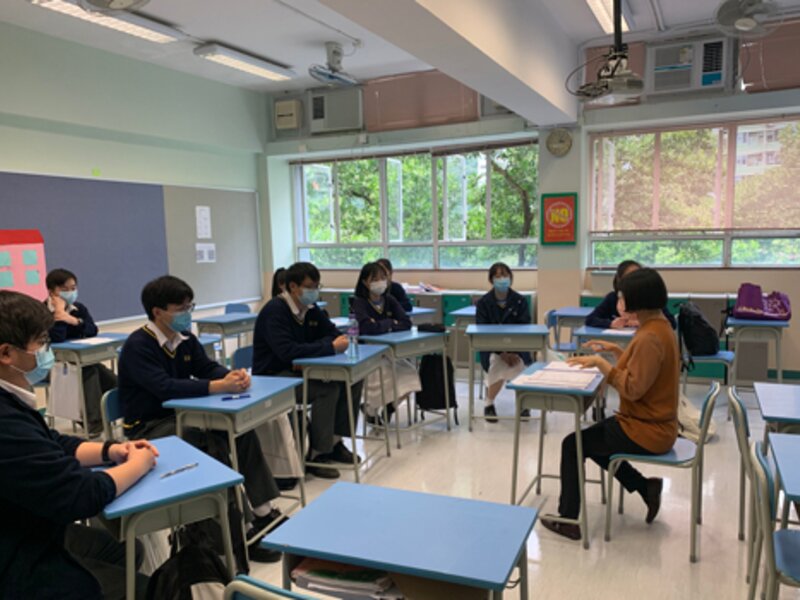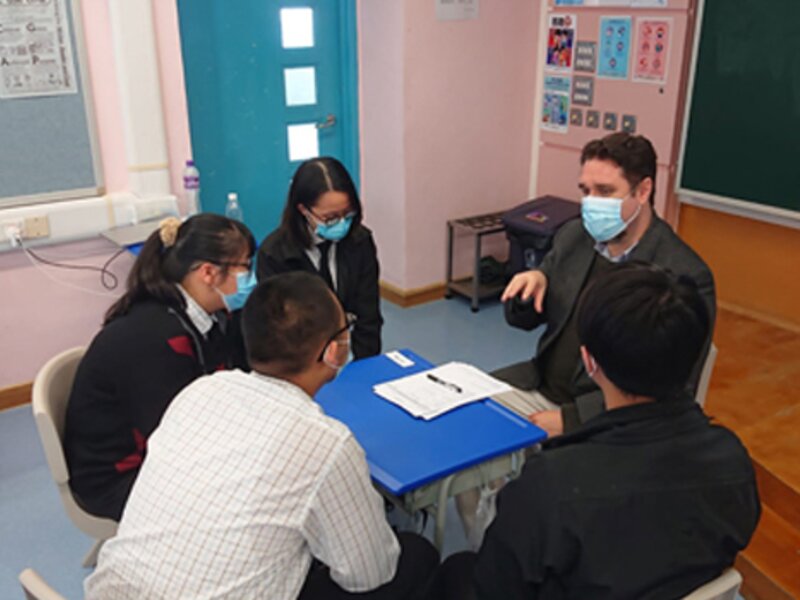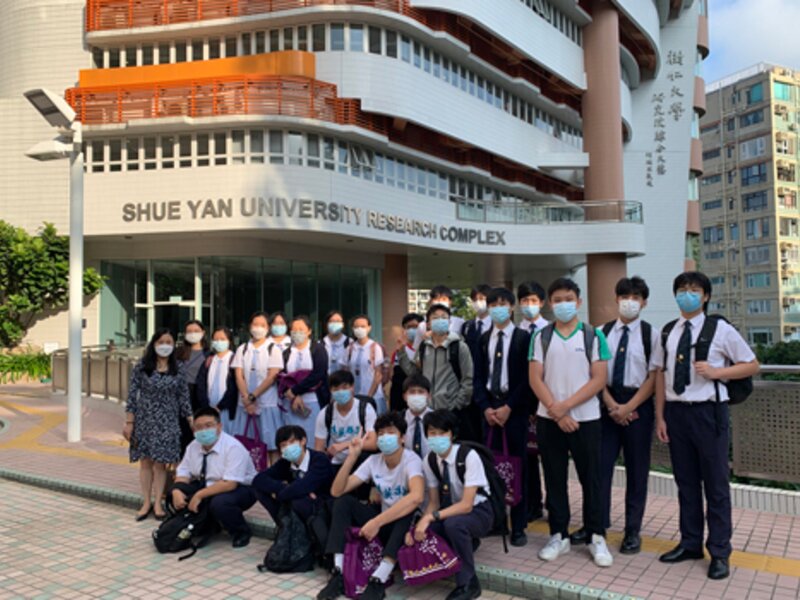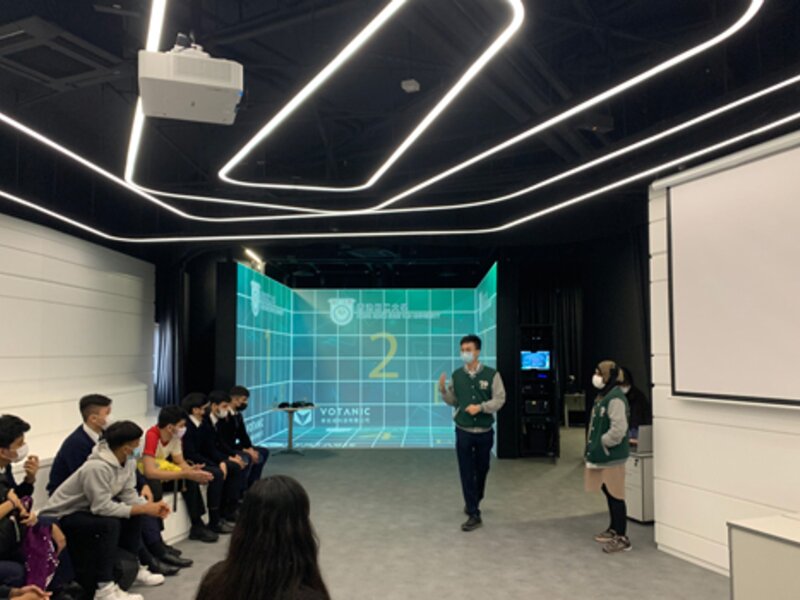 Admissions Talks and Seminars
University Entrance Interveiw Skills Workshops
Education Exhibitions
Every year, the University actively participates in local large education exhibitions such as the Trade Development Council Education Expo, the Education Bureau Information Expo on Multiple Pathways and the CMA Hong Kong International Education Expo. Apart from building booths to showcase the achievements and illustrate the latest development of the University, we will also present talks to share our stories and experience with the audience.
We look forward to seeing you to visit our booth and chat with our teachers and students!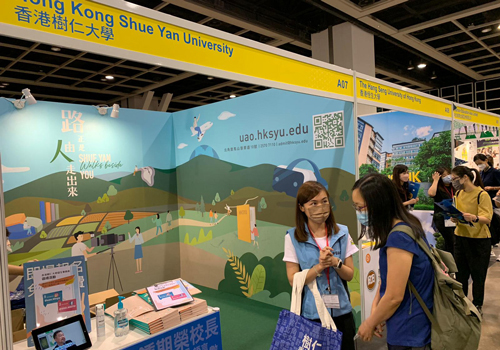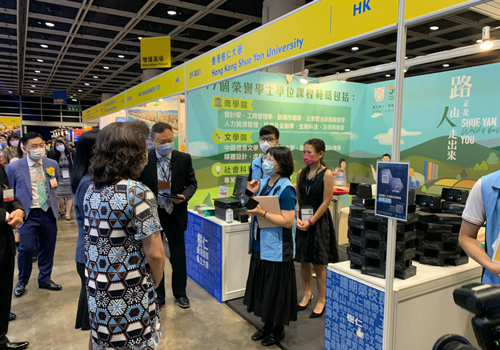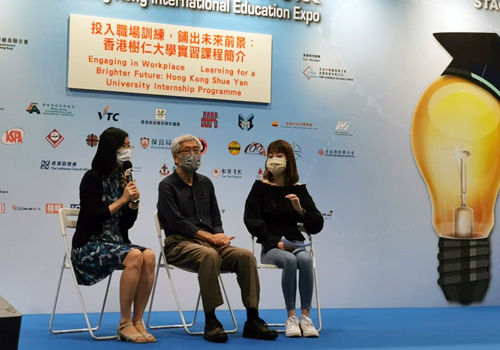 University Information Day
University Information Day is one of our major events in which the University will open the campus for visitors to tour around and to uncover everything Shue Yan University has to offer. We welcome the public to join the information day to learn more about our departments and programmes, teaching and learning facilities as well as student u-life and enrichment. There are admissions talks and consultations, sharing sessions from our teachers, students and graduates, mini-exhibitions and workshops, sports and carnival games, souvenirs and snack food counters, student performance, campus and hostel tours, etc. We hope to provide not only information but also an enjoyable and fun experience to our visitors.
The Information Day will be held in November each year. The tentative Date of 2022 Information Day is 26 November 2022.
Click here to explore and view the videos of 2021 Information Day.
2021 Information Day Opening Ceremony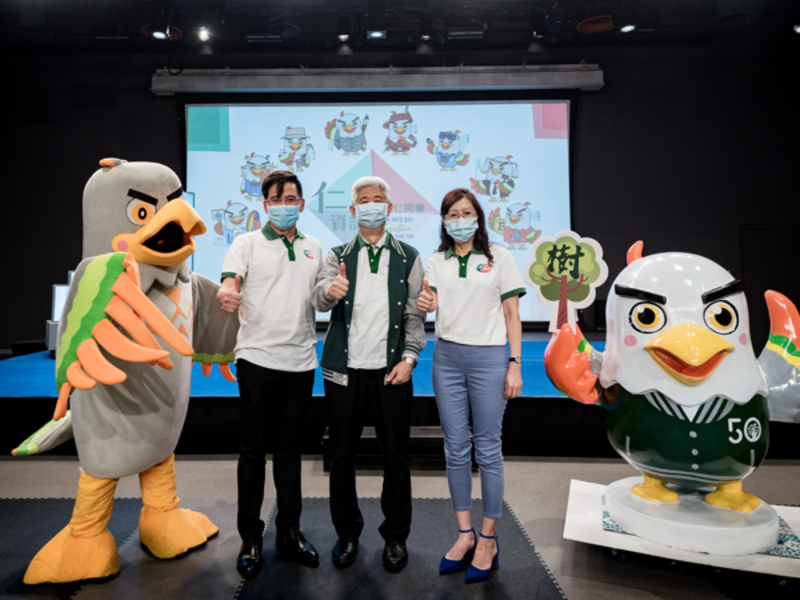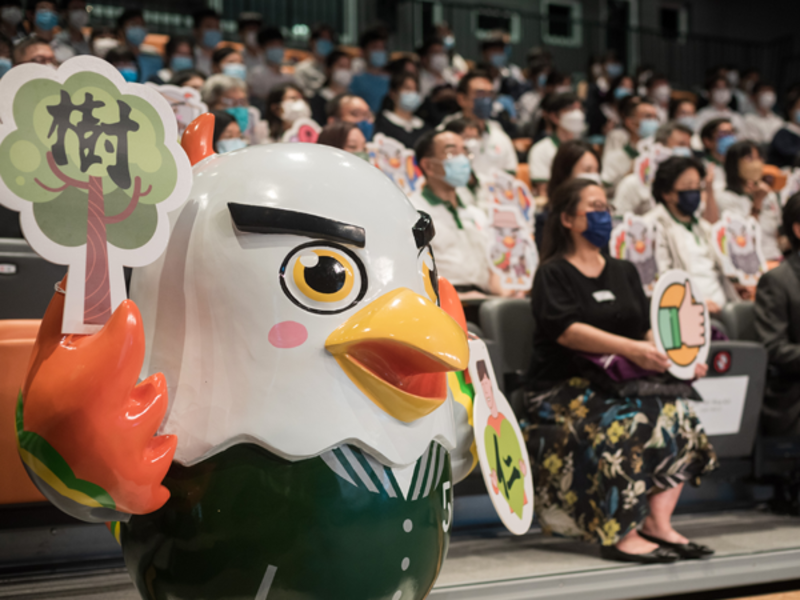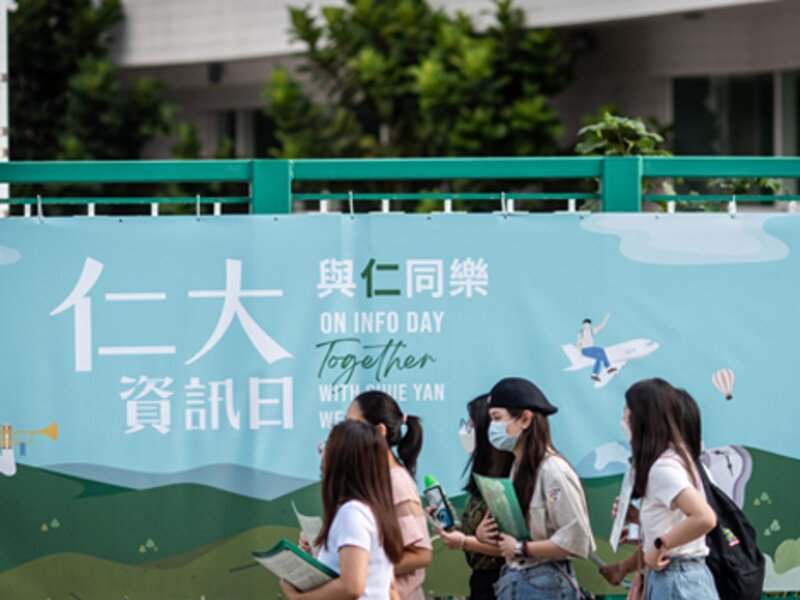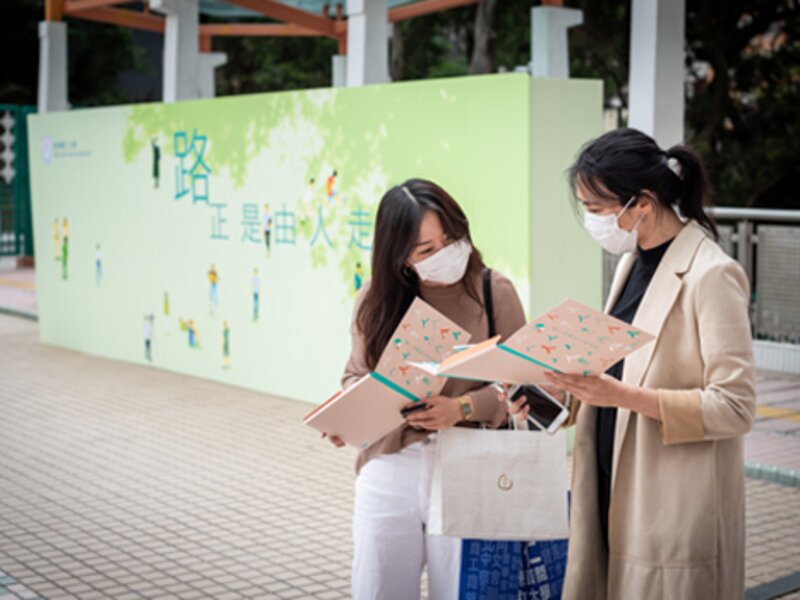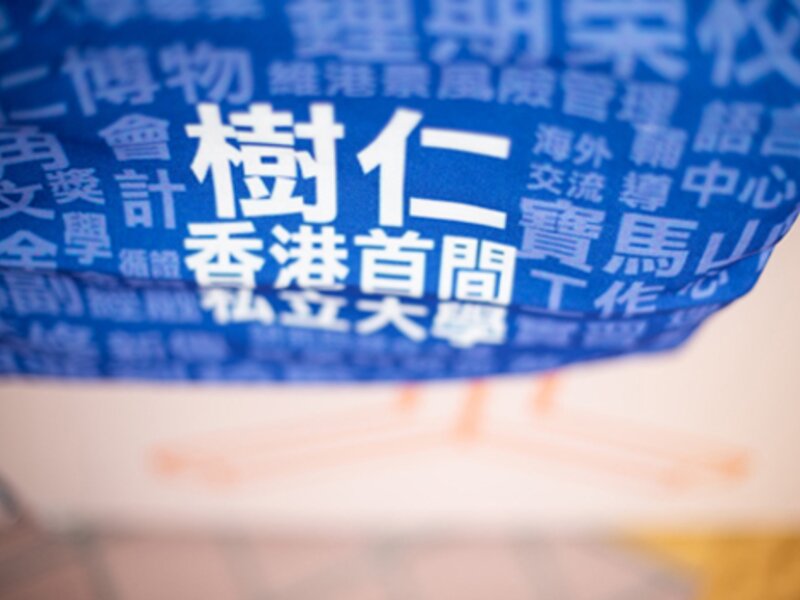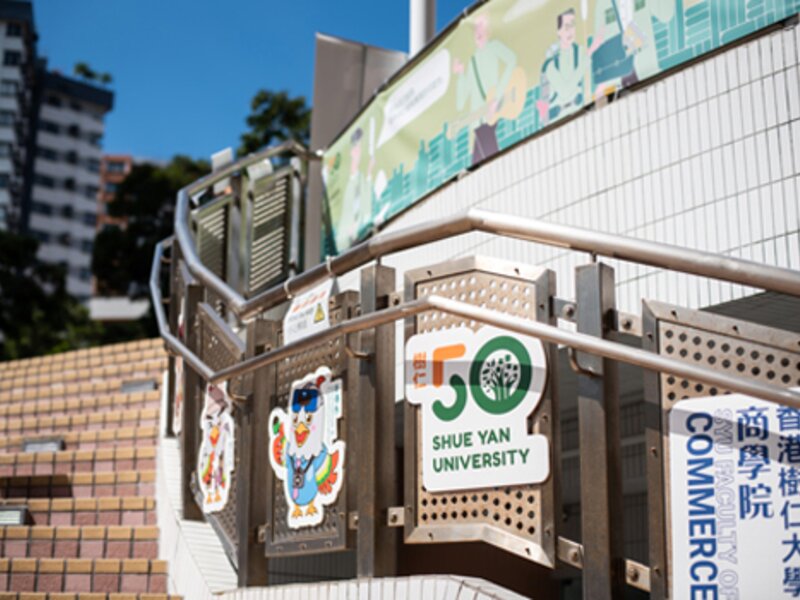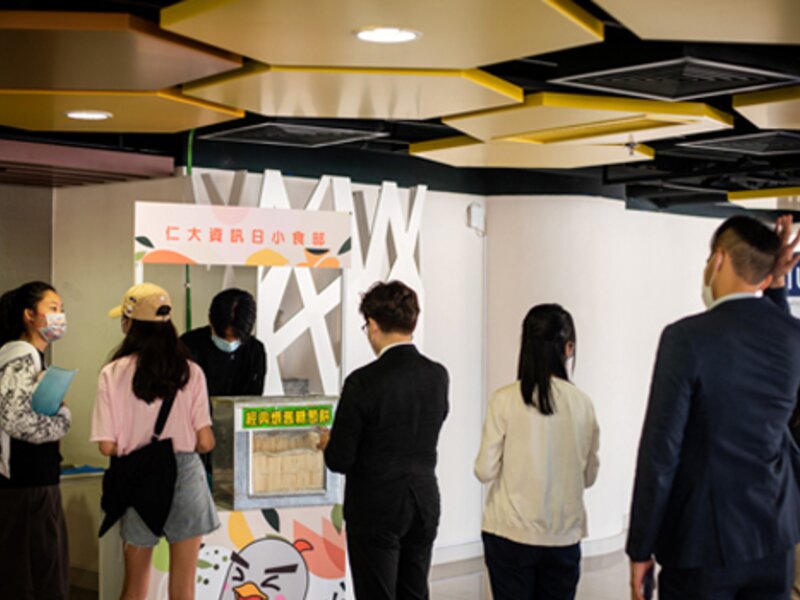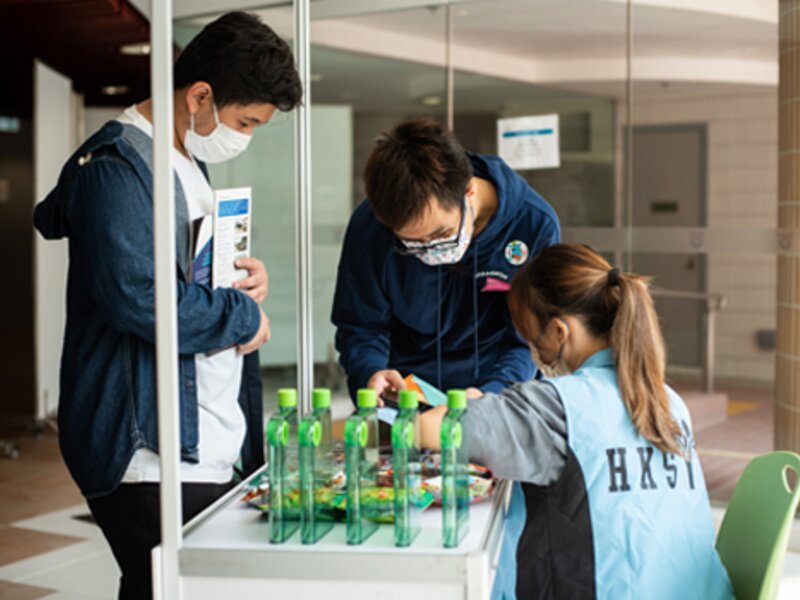 Thematic Talks and Sharing
Drama and Skillset Workshops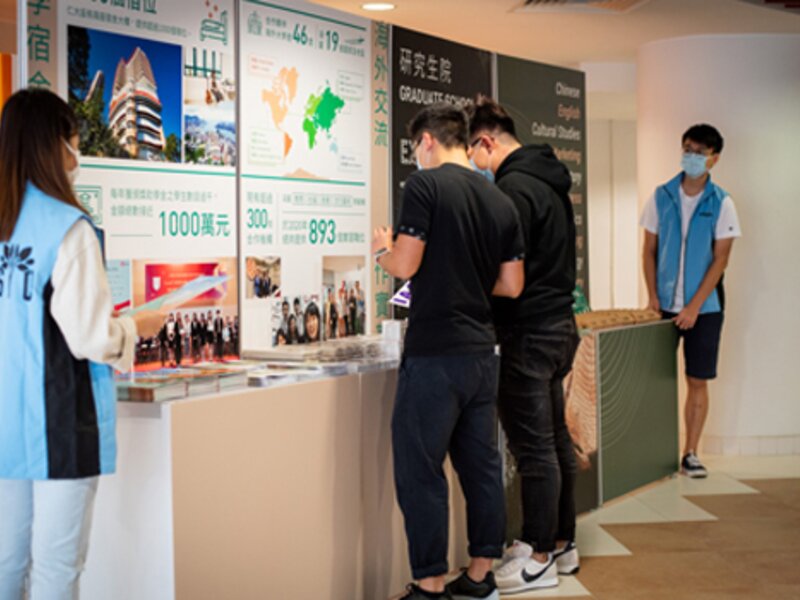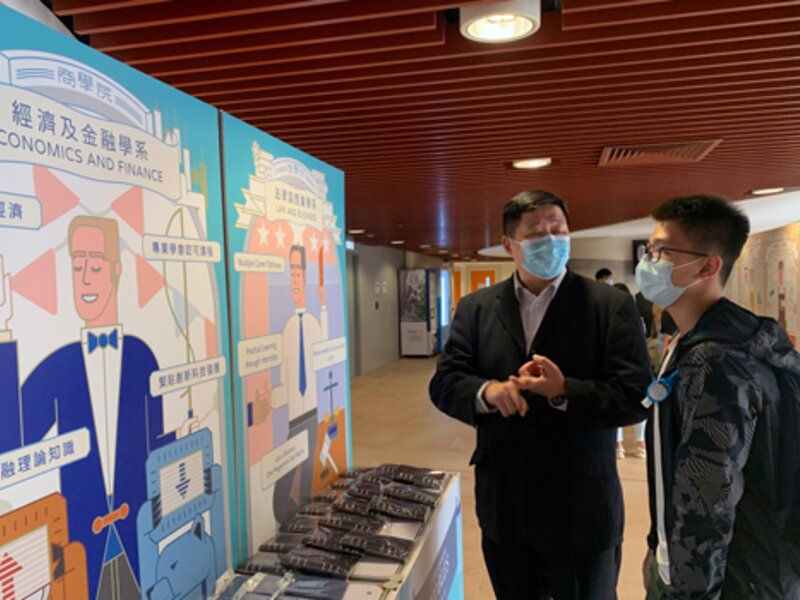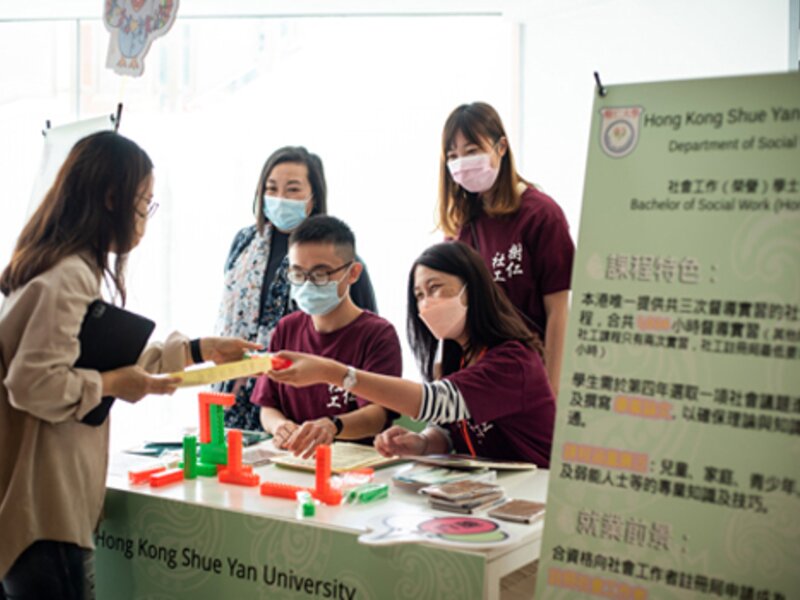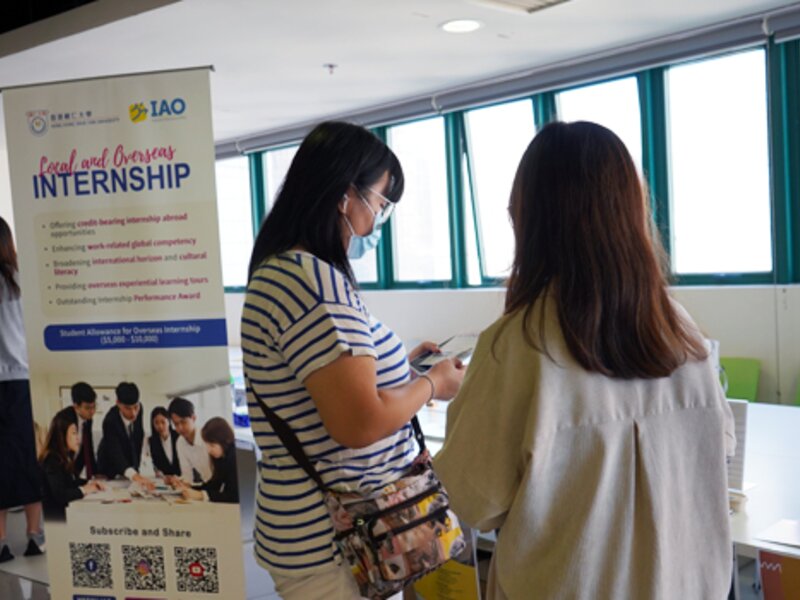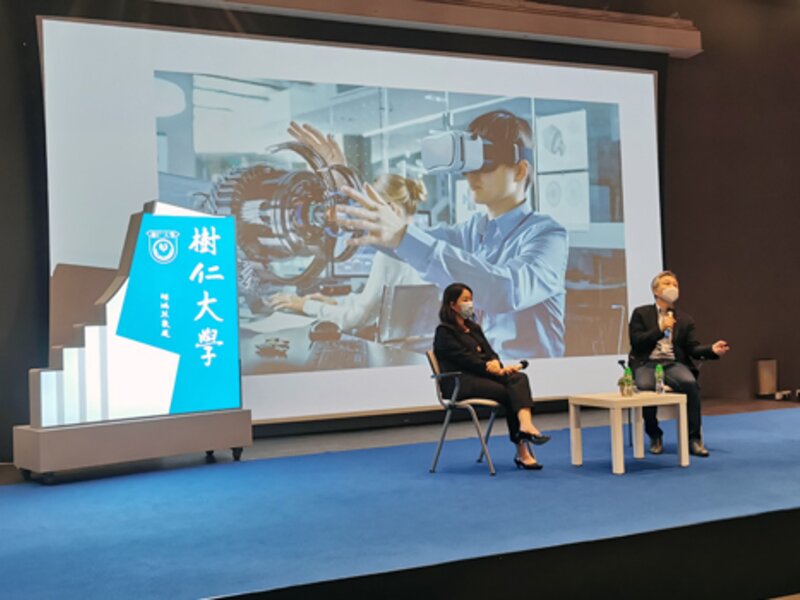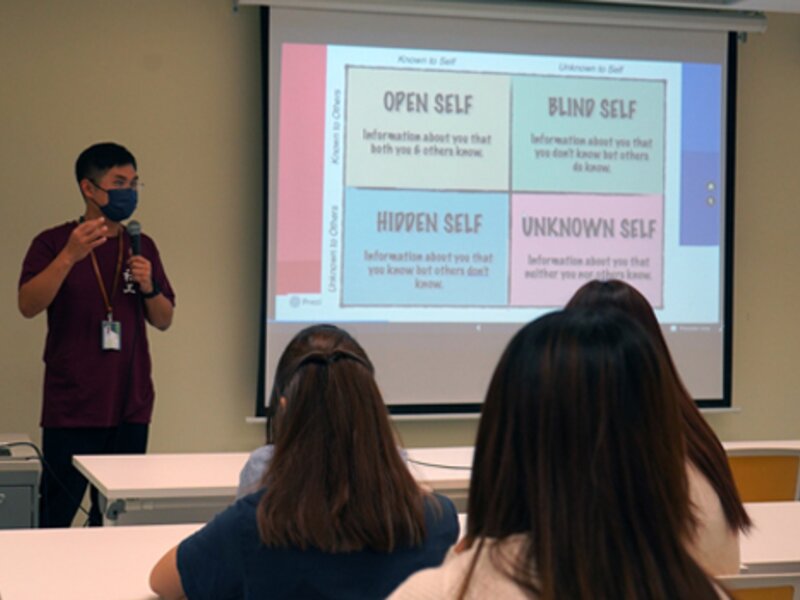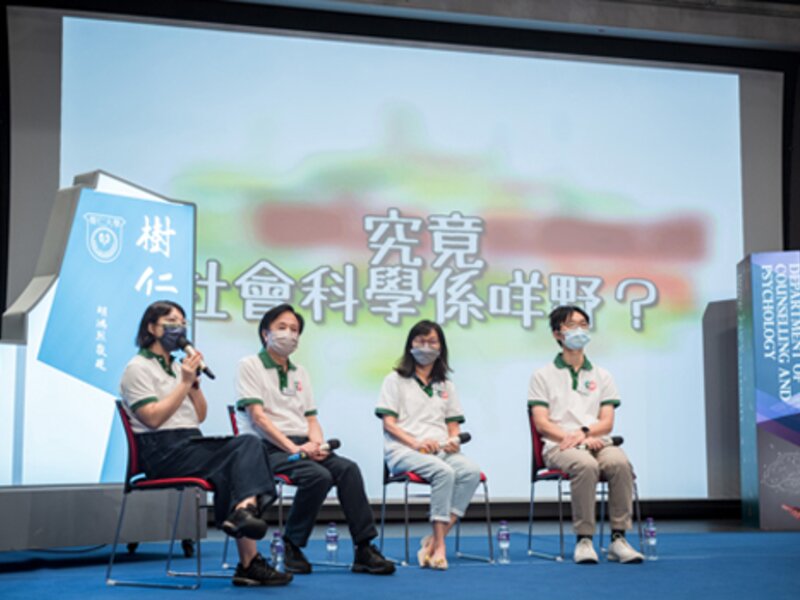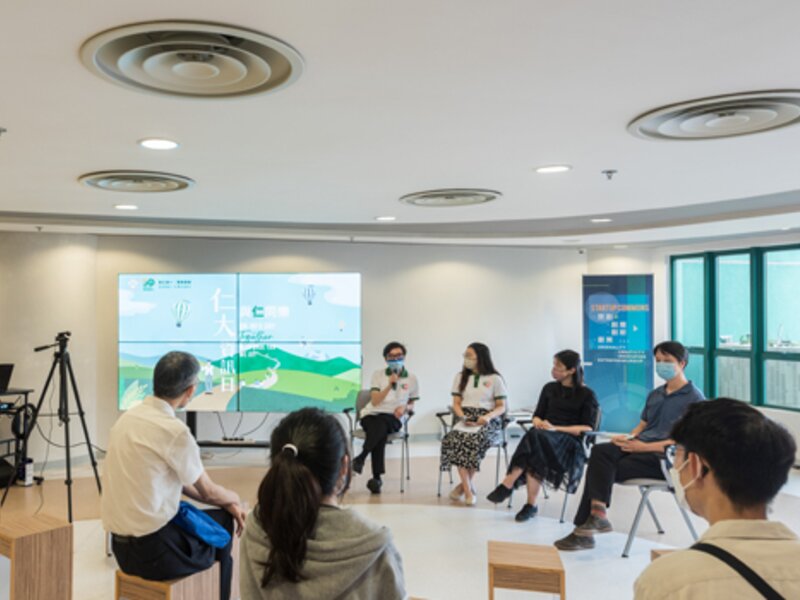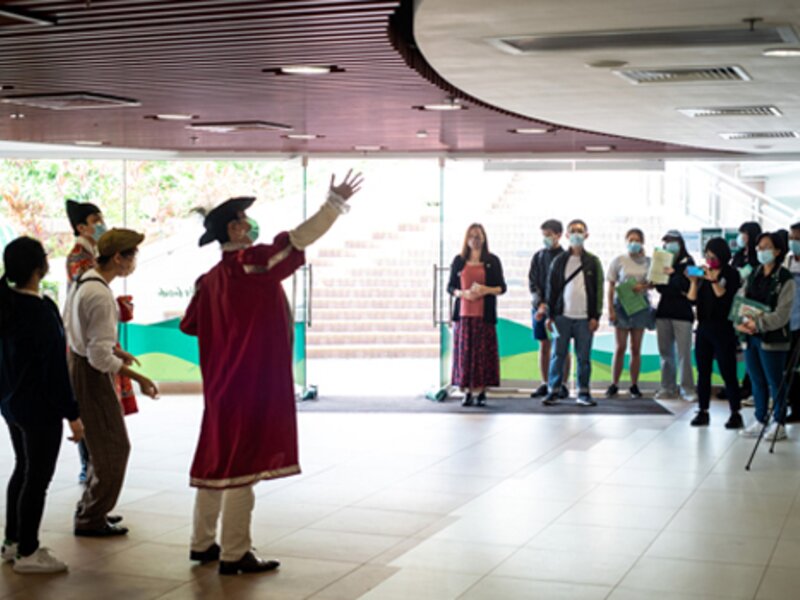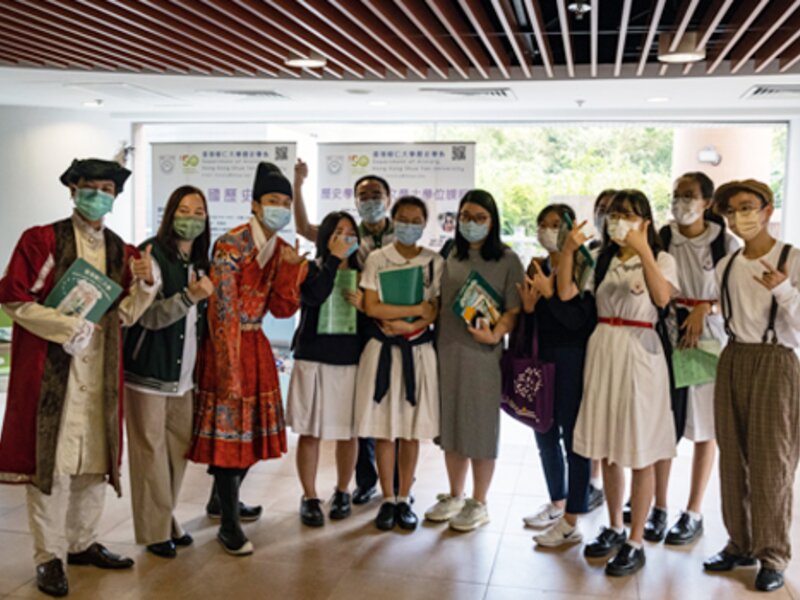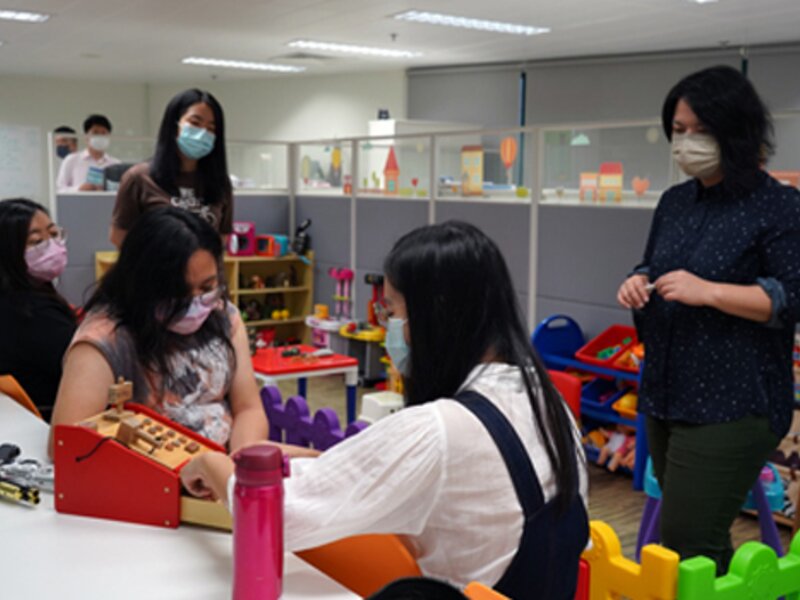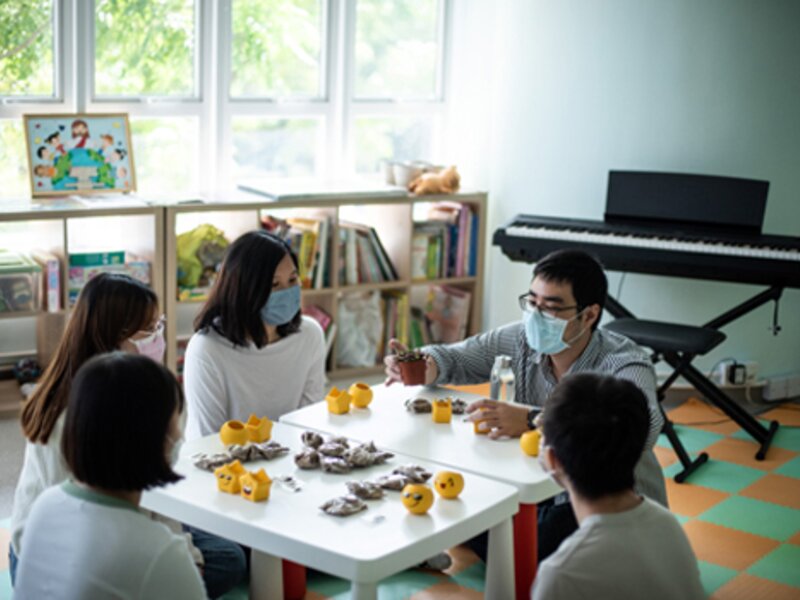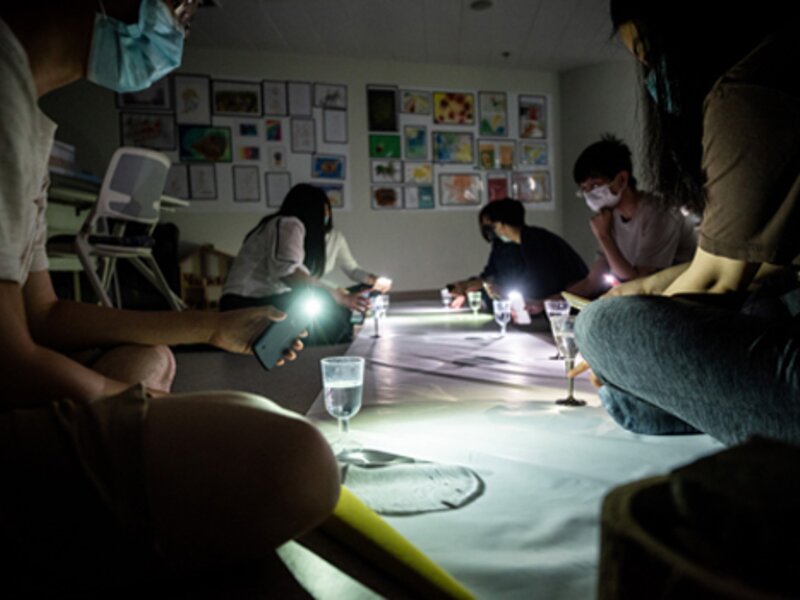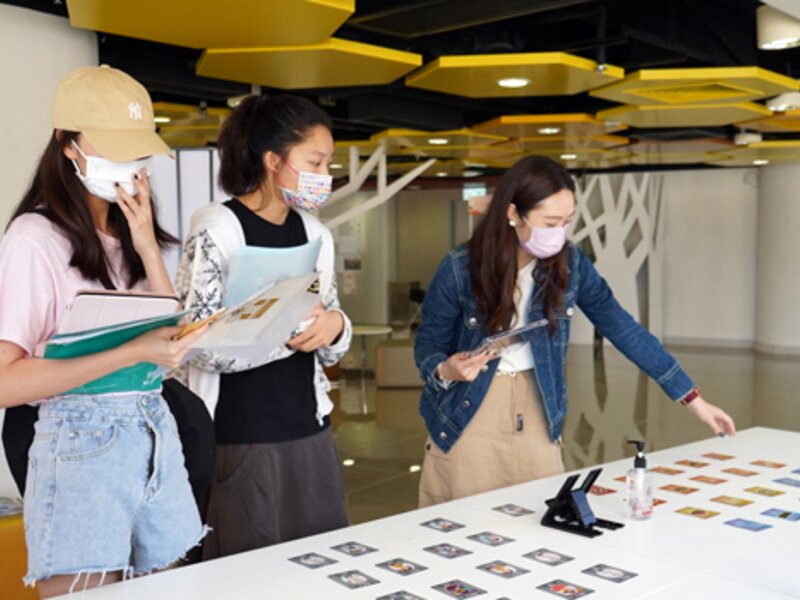 Other Outreach Service and Events
As a socially-responsible university that promotes freedom of learning, HKSYU is committed to providing a wide range of learning opportunities for not only our own students, but also young people who wants to excel themselves. Since 2019, the University has organized the following territory-wide student competitions:
Business Proposal Competition - coorganized with the Hong Kong Young Industrialist Council, the Faculty of Commerce aims to provide opportunities for high school students studying business, accounting and finance to apply their professional knowledge on entrepreneurship to practical social situations.
2021 Business Proposal Competition: 26 November 2022 (tentative)
Click here to read the news of the 2020 BPC Prize Presentation Ceremony
Picture Book Contest - This contest is organized by the Department of English Language and Literature. In 2020, the contest theme is 'The Green Book: Nature and Me'.
Click here to read the news of the 2020 Picture Book Contest Prize Presentation Ceremony
HKSMMTA HK Interschool Mediation Tournament 2021 - in view of recent social situation in Hong Kong, Hong Kong Shue Yan University and the Hong Kong Schools Mooting and Mock Trial Association ("Association") aims to promote social harmony by introducing the idea of "mediation" to students. Through participating in the Tournament, participants can learn the basic skills of mediation and how to reach an ideal "win-win" situation through amicable resolutions of day-to-day disputes and differences.
Click here to read the news of HK Interschool Mediation Tournament 2021.
Shue Yan Debate Cup - This was an inter-school debate competition in Hong Kong held in March 2019. While debators were able to show their excellent speech and logical thinking skills, they could also learn how to understand a social issue from various perspectives.
Click here to read the highlights and news of the Shue Yan Debate Cup.
We also welcome all kinds of school collaboration that require us to provide professional and academic advice at university level, e.g. career talks, column articles.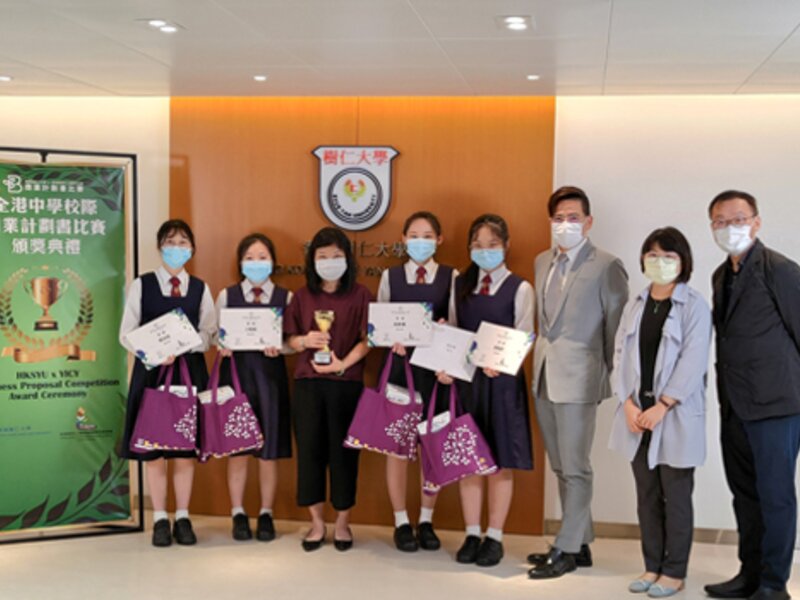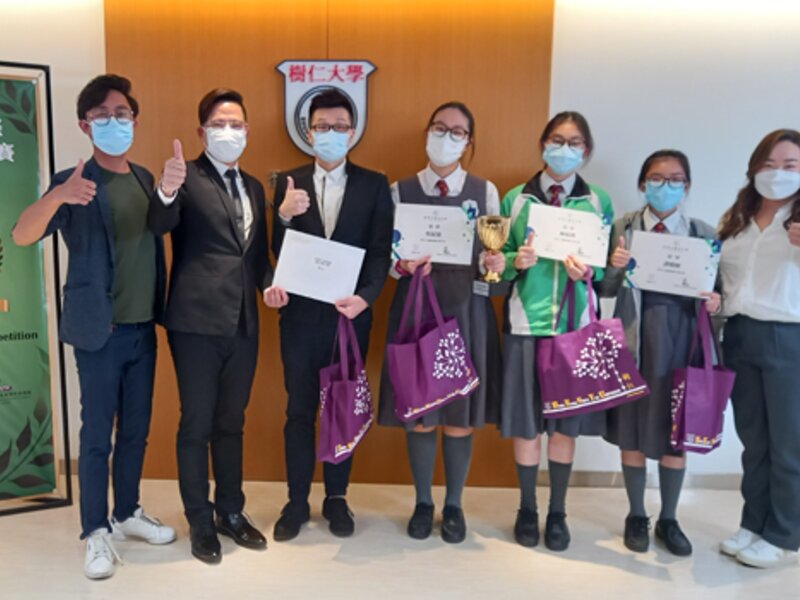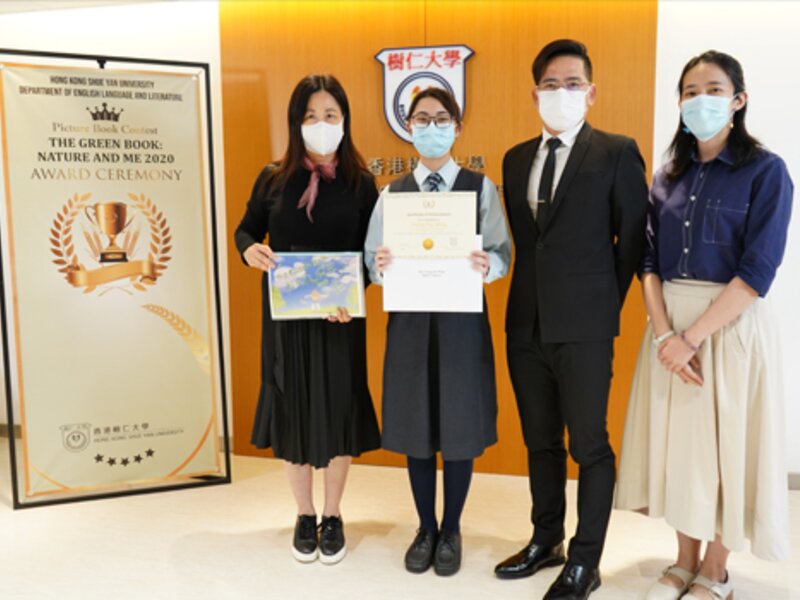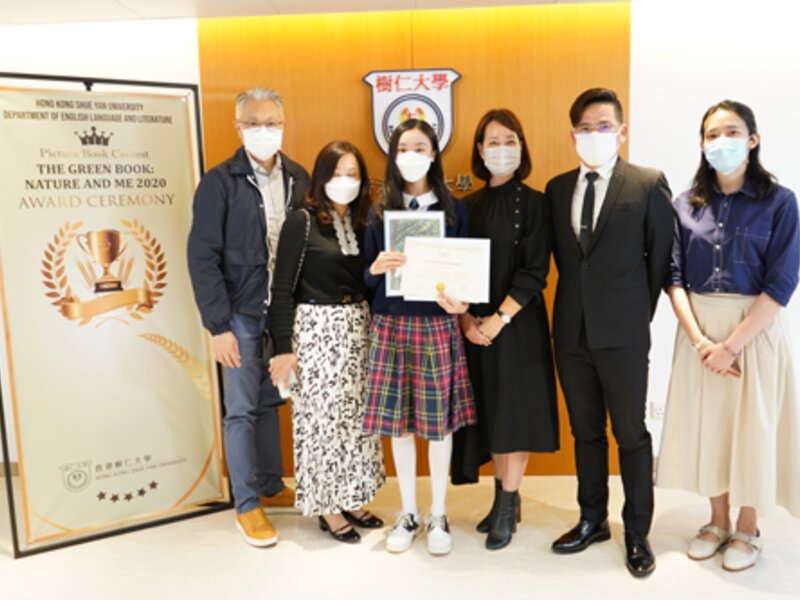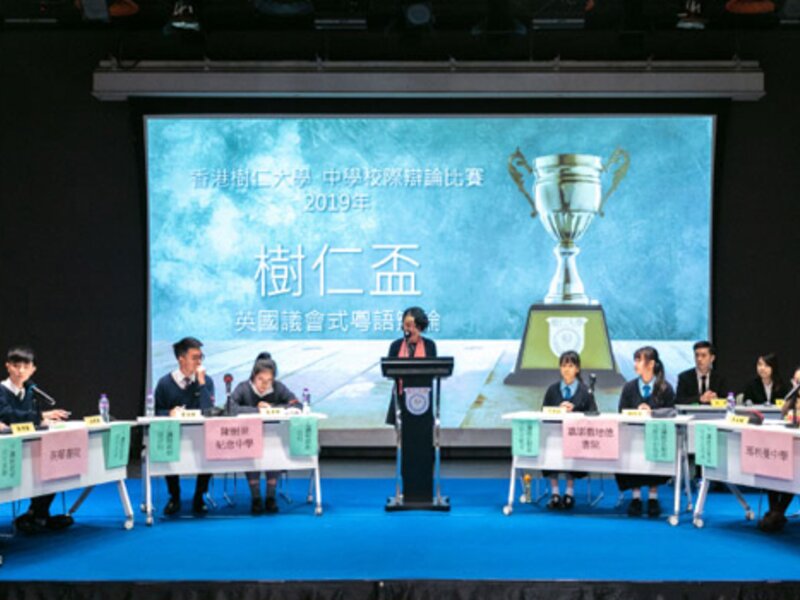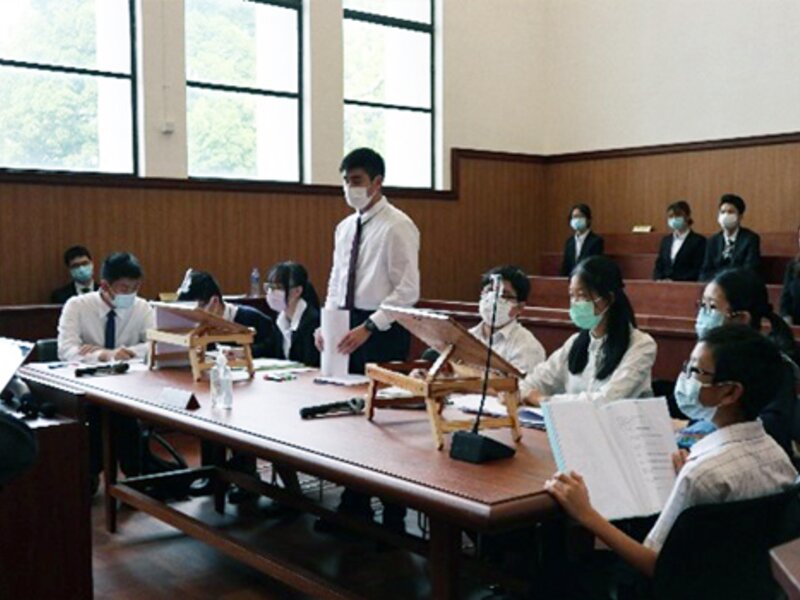 Collaboration Opportunities
The University welcomes any forms of potential collaboration opportunities initiated by schools and institutions as well as the industries and organizations, such as exchange programmes, admissions articulation, internships, research and student growth.