Teaching and Learning at SYU
As a teaching-led, research active university, Hong Kong Shue Yan University (HKSYU) is dedicated to pursue effective teaching and learning that is informed by empirical research, and enhanced by modern technology. The synergy among digitalization, internationalization, and Confucian educational ideals lay the foundations for the whole-person education in HKSYU. We aim to create an active and open environment that enables instructors and learners to contribute and develop their diversifying talents. To ensure that the highest-quality education is provided for our students, the Teaching and Learning Development Office (TLDO) is set up to support continuous improvement of pedagogical strategies, application of educational technologies and interdisciplinary collaboration in teaching and learning.
Teaching and Learning Focus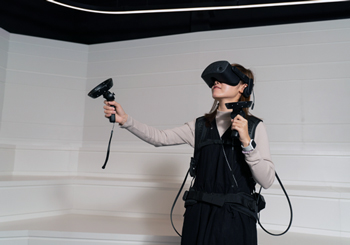 Technology-enhanced: Synergizing old and new
The Teaching and Learning Development Office strives to realize the potential of advanced educational technology such as virtual reality (VR), augmented reality (AR), artificial intelligence (AI) and student response system (SRS) to deepen learning in online, blended, and face-to-face classes. Through the efficient use of technology, we strives to revitalize traditional liberal art and social sciences education, and provide a more immersive learning experience for our students.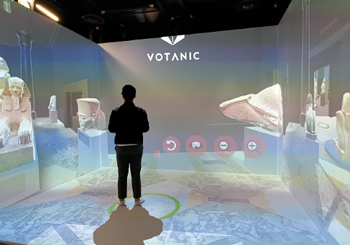 Research-informed: Synergizing research and teaching
Cutting-edge research of colleagues will be translated to teaching resources. In essence, students will be engaged in the practice of research as well as contemporary academic issues. This research-based teaching stimulates students' intellectual curiosity, and engages them critically in their subject. Learning analytic data and pedagogical research will also be used to guide the adoption and development of new pedagogical approaches across the university.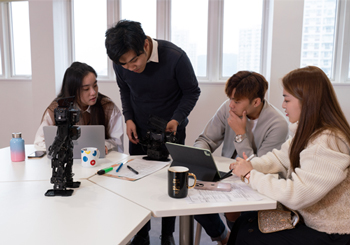 Interdisciplinary education: Synergizing the insights of different disciplines
Interdisciplinary education is promoted so that students are trained to use and integrate methods and theoretical frameworks from multiple disciplines to examine a specific issue. This goal is achieved by multiple mechanisms such as the general education program, as well as various online and offline platforms that are established to stimulate and deepen staff and students' collaboration across disciplines in teaching and learning.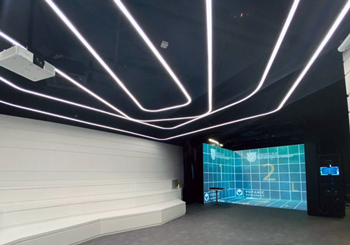 Active and open learning environment
By wisely designing teaching and learning activities, assessment methods, instructional strategies and media, we strive to create an learning environment that involves students as active learners who can create their own learning journey with the guidance of the instructors instead of the passive recipient of knowledge. Technological tools such as Ureply and specific instructional strategies such as gamification are adopted to facilitate active learning. Students are also encourage to understand what they determine to be important in an open learning framework. To this end, the University is actively developing open online courses for students above and beyond the regular curriculum to support open learning.
Teaching and Learning Project
Development of Online Teaching, Learning and Assessment Solutions (T01/QESS/2020)
In January 2021, the University co-working with other three local higher institutions (UOW College, CIHE and CBCC) has obtained a QESS grant of HK$22.6 million to develop a video communication solution that enables real-time interactive teaching, online assessment, and online proctoring, as well as 20 online and blended-learning courses informed by game and VR/AR elements. One of the major objectives of the project is to promote the effective use of E-learning tools and immersive technologies in facilitating students' learning. Updates of the project can found in the project website.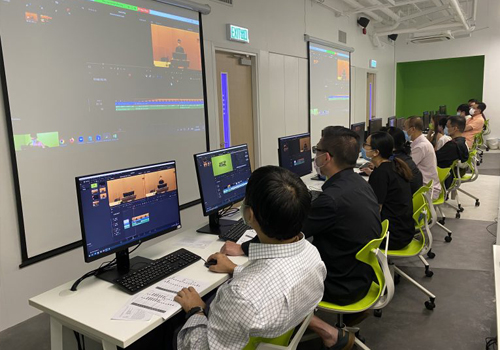 One of the workshops in the Technology in Teaching Series. The workshop introduced a video editing software Davinci Resolve 7, in which teachers can use this tool to add simple animated effects in their materials for teaching and learning.
Facilities for Teaching and Learning
Hardware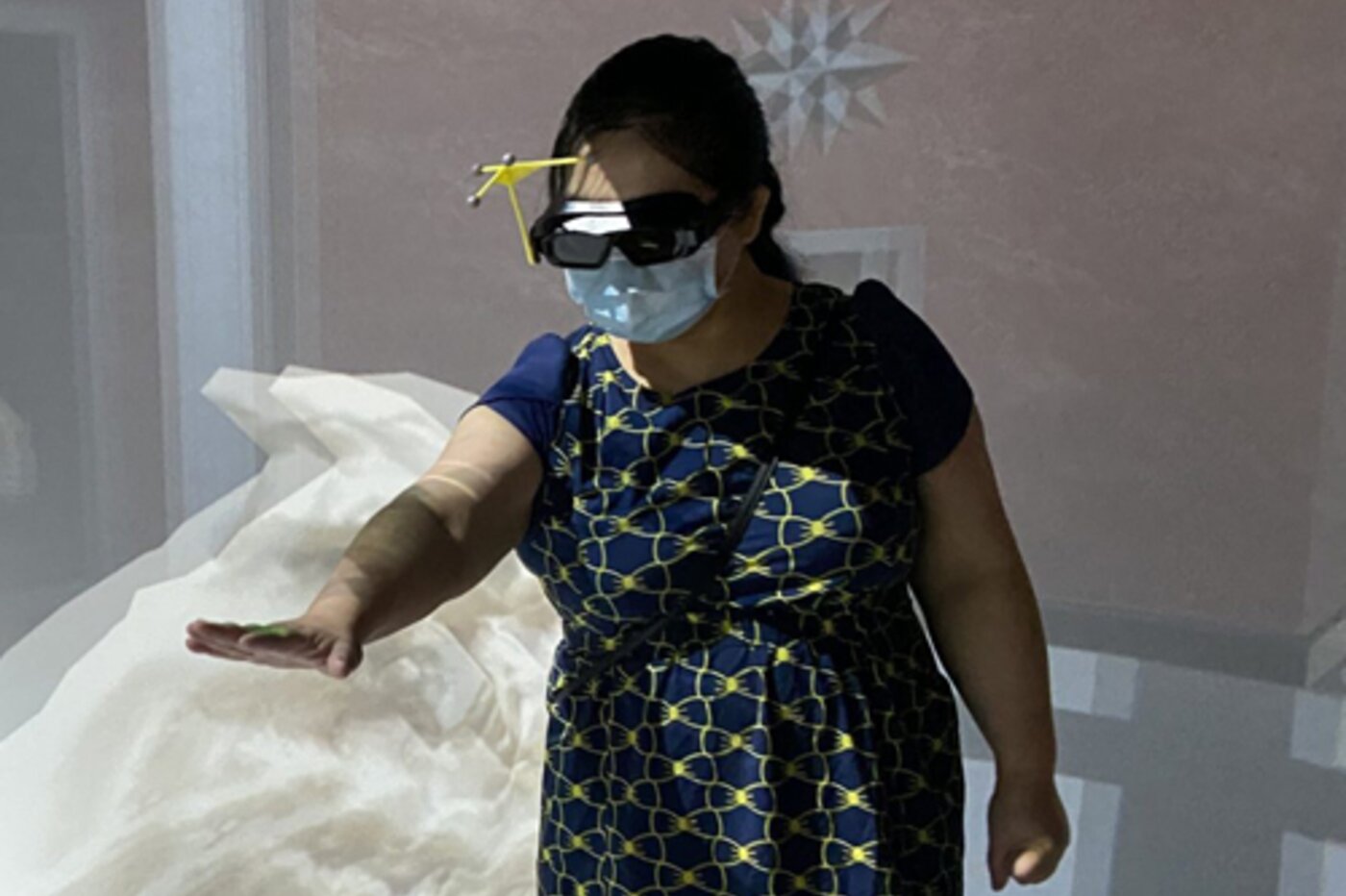 VR headsets
Thirty Meta Oculus quest 2 have been obtained for students and teachers to use VR materials in teaching and learning. Meta-quest 2 is an all-in-one portable headset that allow students to learn in immersive VR environment anywhere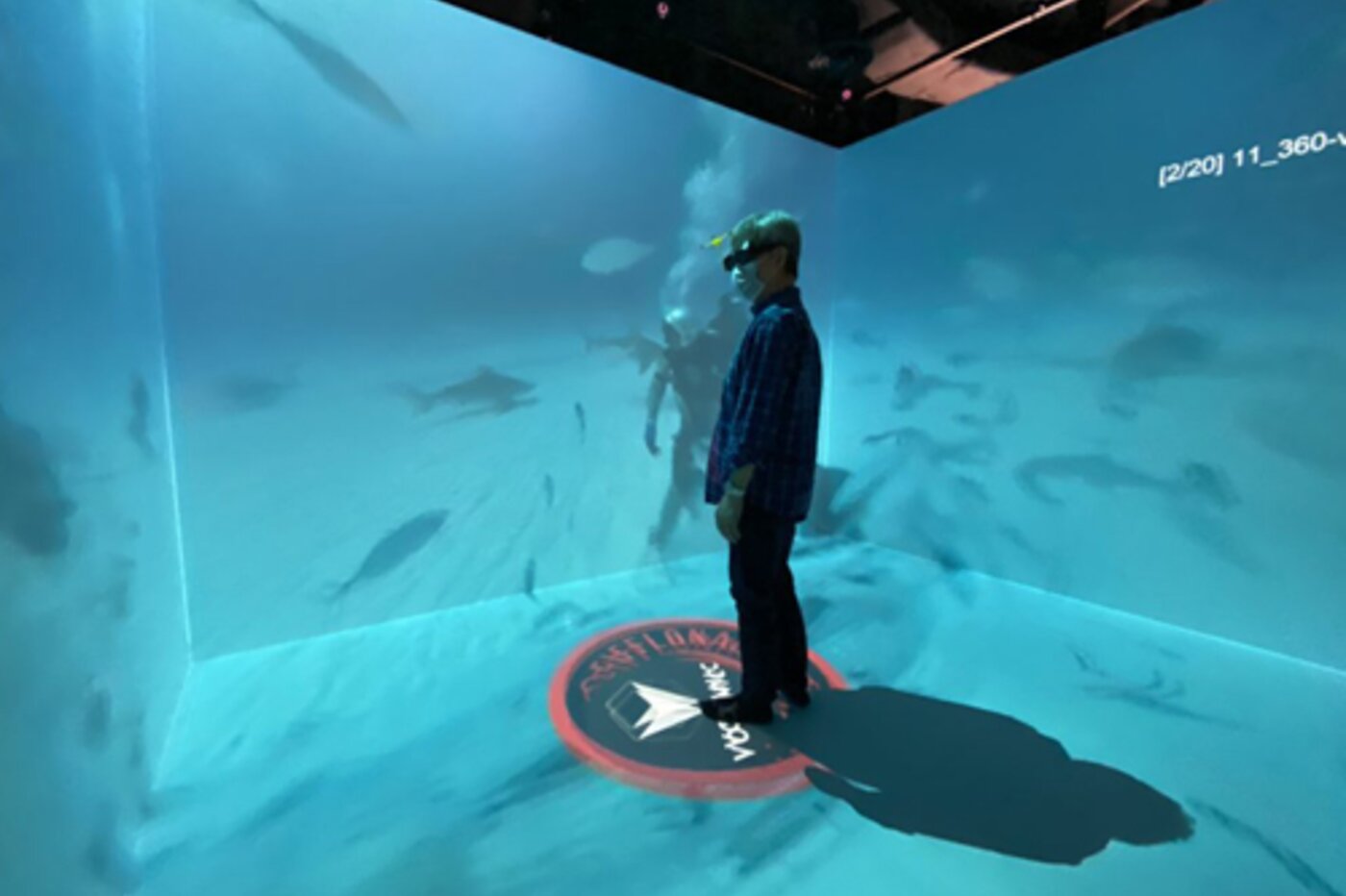 VR Cave
A VR cave system has been established in the virtual reality laboratory in the ifree group innovation and research center. The VR CAVE system provides an immersive virtual reality where projectors are directed to between the floor and the walls of a room-sized cube.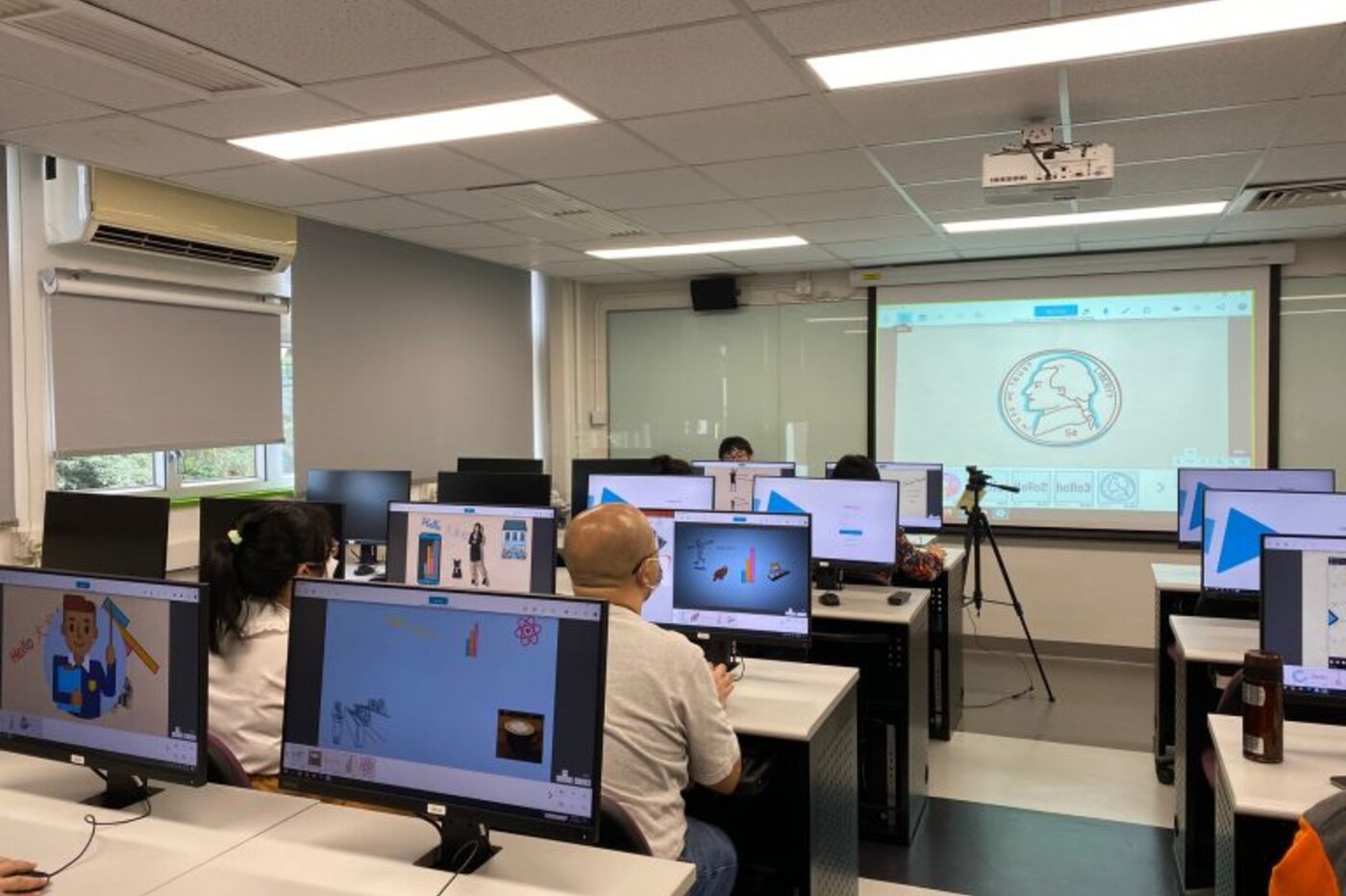 Technology-enhanced classrooms
Software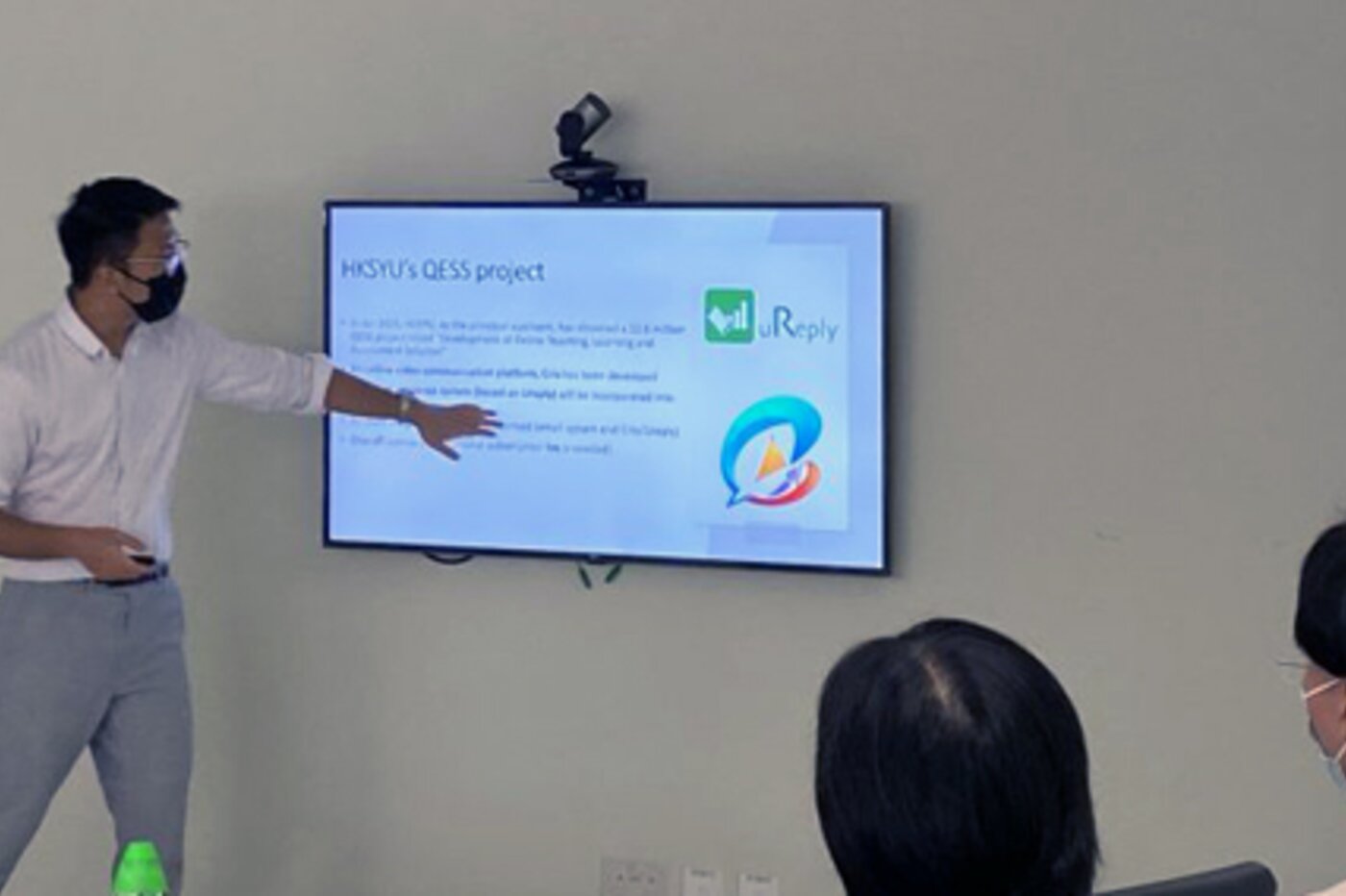 Zoom: The worldwide leading online conferencing system, to facilitate online class and online conference.
Panopto: A secure, mobile-ready video managing platform
Videoscribe: A whiteboard animation software which make the creation of animated teaching videos easy.
Crio: HKSYU has developed a video conferencing platform that has a built-in classroom interaction system to support more effective students-teachers interaction during online and blended learning classes.
Ureply: A classroom interaction system that supports multiple questions formats and gamified learning activities
Overleaf: A LaTex editor that enables real-time collaboration. Instructors can use it for interactive demonstrations during class, and provide students with templated assignments which they can open and edit securely online.
Faculty T&L Support
In support of our efforts to promote excellence in teaching and learning, the Teaching and Learning Development Office offers a programme of development activities each year under 4 categories:
The Professional Development programme is specially designed for newly appointed staff with no experience of full-time teaching at university level. It complements the Induction Day programme for new staff which has been held annually since 2004 and provides a solid foundation level training in course design, teaching, and assessment in OBTL, classroom management and student feedback.
The Teaching Excellence Series invites teaching staff with excellent SLEQ scores and/or a track record of innovative teaching practice to share their good practices in class with colleagues.
The Technology in Teaching Series: To encourage more effective use of the 15 technologically integrated classrooms (TICs) installed on campus since 2017/18, and to promote the use of technology in class more generally, ATLC organises a series of workshops annually on different classroom technologies.
Coffee Talks: Taking advantage of the convivial gathering spaces made available on campus with the completion of the Research Building, ATLC organises regular coffee talk sessions to provide an opportunity for less formal discussions and sharing of ideas on topics in teaching and learning.
We have also invited renowned scholars and practitioners from different disciplines to conduct workshops for our teaching staff. For instance, in April 2022, we have invited Dr Fred KU (Associate Dean of CUHK School of Business, and Director of the IBBA program) and Dr Timothy Hew (Associate Dean of HKU Faculty of Education) to conduct workshop on effective online teaching and gamification.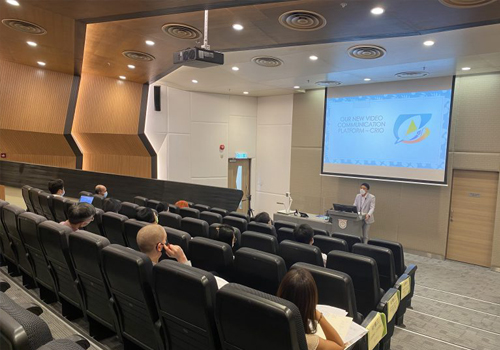 Workshop on Crio, Zoom and Panopto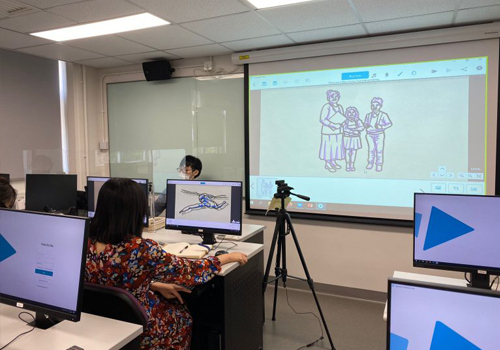 Animation Workshop for Beginner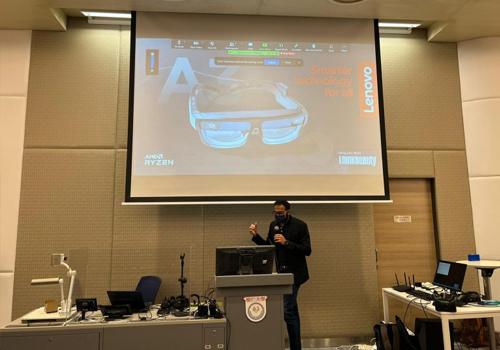 Immersive technologies in Higher Education: Applications and good practices
VR Model Development
The TLD office also assists teachers to develop VR models for their teaching. Below are some examples:
Other Teaching and Learning Support
In order to improve classroom interaction and students' active learning via appropriate classroom technology, and to provide technological and pedagogical support for colleagues who are interested in E-learning tools, the TLD Office welcome teaching staff to meet with the TLD technicians for consultations and download the training materials from the TLD Office website: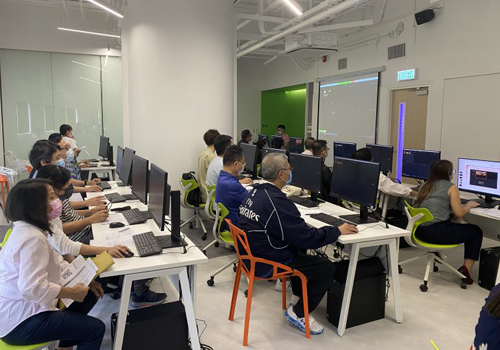 eLearning Practicum Scheme
The scheme has been launched since Sept 2022. The major components of the practicum scheme are:
One-one-one consultation with the technician or office director about the effective use of eLearning tool
Pre-class and in-class technical support of the technician and the multimedia programmer to assist colleagues in creating interactive in-class activities with eLearning tools
Practice: Participating teachers use the eLearning tools in their lectures
Evaluation: students 'evaluative feedback was obtained to evaluate the effectiveness of technology-enhanced in-class activities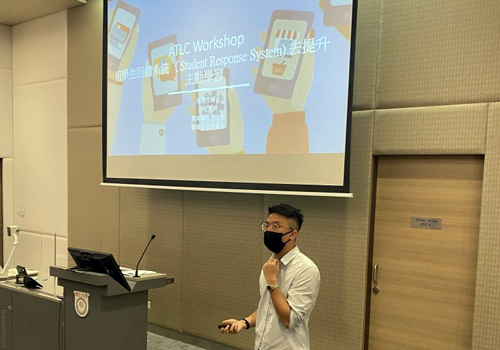 One-on-one consultation with the experts in the TLD office
Currently, there are animation developer, VR programmer, and E-learning tools expert in the TLD office. Teaching staff can schedule appointment with these experts to consult them on the application of various educational technology or the creation of multimedia materials. Teaching staff can also schedule an one-on-one meeting with the office director regarding the implementation of research-informed, technology-enhanced teaching strategies in their courses.
All user manuals and demonstration videos of Zoom, Panopto, Crio, Ureply, Videoscribe, Overleaf, EDVR and EC-assessment are available in the TLDO website.
Apart from supporting teaching staff, the TLD Office will also share the online learning materials and tools with students to enhance their IT literacy. The Office will invite teaching staff and external experts to conduct workshops on e-Learning strategies, animation and video -editing skills, as well as opening online courses of various disciplines for students to learn about cultural heritage, counselling and psychology, traditional chinese culture and digital literacy.