Exchange Students Introduce their Mother Tongue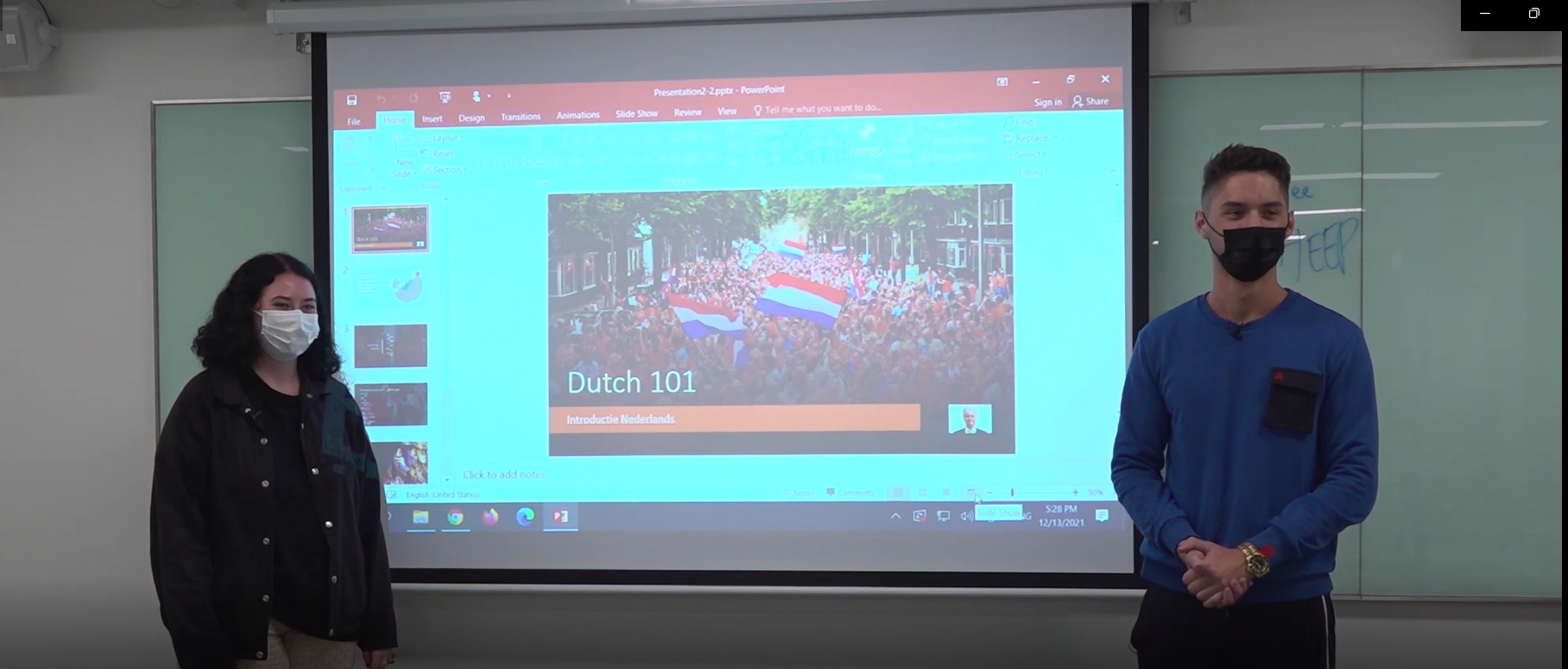 Renee STARMANS and Darrel BATARILO are inbound exchange students from Belgium. They came to Hong Kong Shue Yan University (HKSYU) in September. They were interested in a variety of different modules during the last semester, including the course of Media and Society hosted by the General Education Programme of HKSYU.
According to the teacher Dr. Anthony LAM, Renee and Darrel were very active in the class. At the end of the module, Dr. LAM invited them to give a brief lecture of about 30 minutes on their mother tongue Dutch to the class. They gave a very interesting presentation on this topic and the presentation was videoed and posted to the Symedialab.
After the presentation, Dr. LAM presented each of them a key holder with the Mascot of HKSYU.
Source: Jan and Feb 2022 Combined Issue