Congratulations to Our 1084 Graduates in 2022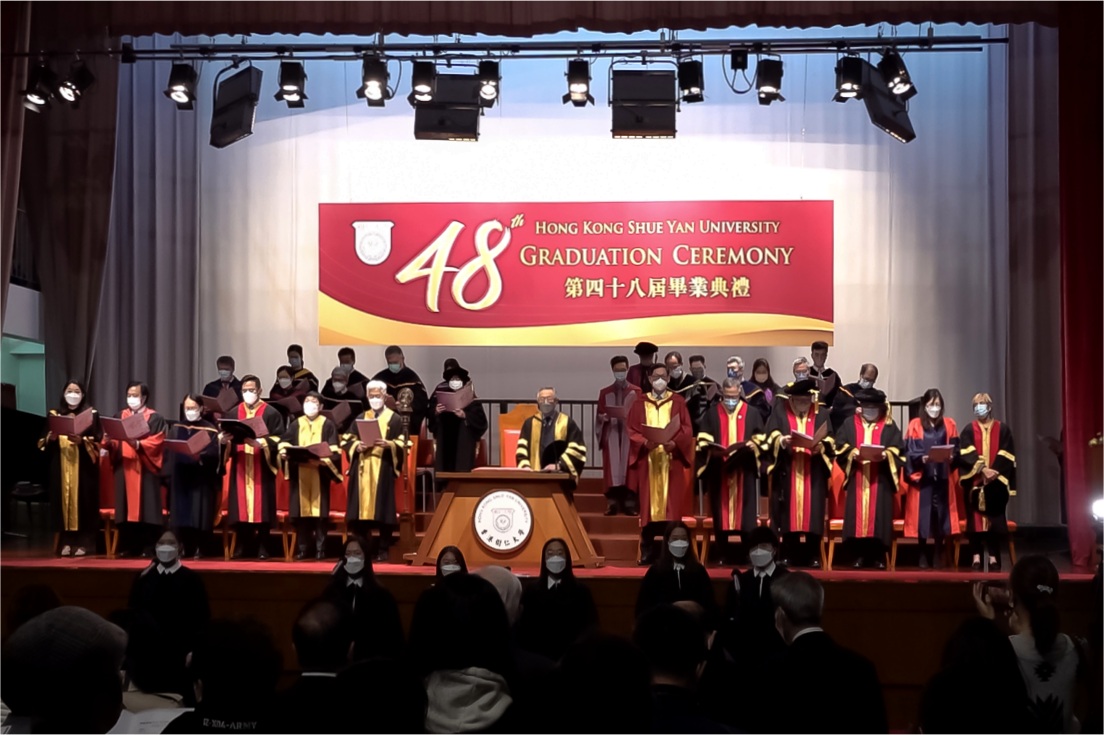 The 48th Graduation Ceremony of Hong Kong Shue Yan University was held on the 1st, 2nd and 5th of December at the Lady Lily Shaw Hall in campus. A total of 1084 graduates were awarded degrees from the University's undergraduate and postgraduate programmes.
Among the graduates, 1057 students from 14 undergraduate programmes were granted bachelor 's degrees, while 27 students obtained their master 's degrees. The ceremony was held in five sessions across three days. The Presiding Officers who conferred the degrees were Mr. Kenneth TING, Chairman of Board of Governors, Dr. Francis CHEUNG, Vice Chairman of Board of Governors, Professor Danny WONG, Chairman of University Council, and Professor HU Yao-su, Provost of HKSYU.
The Presenting Officers who introduced the proceedings included members of HKSYU senior management: Professor Catherine SUN, Senior Vice President, Professor Selina CHAN, Academic Vice President, Professor CHEUNG Siu-keung, Vice President (University Administration), and Dr. WONG Kwan-leung, Associate Academic Vice President (Teaching & Learning Development).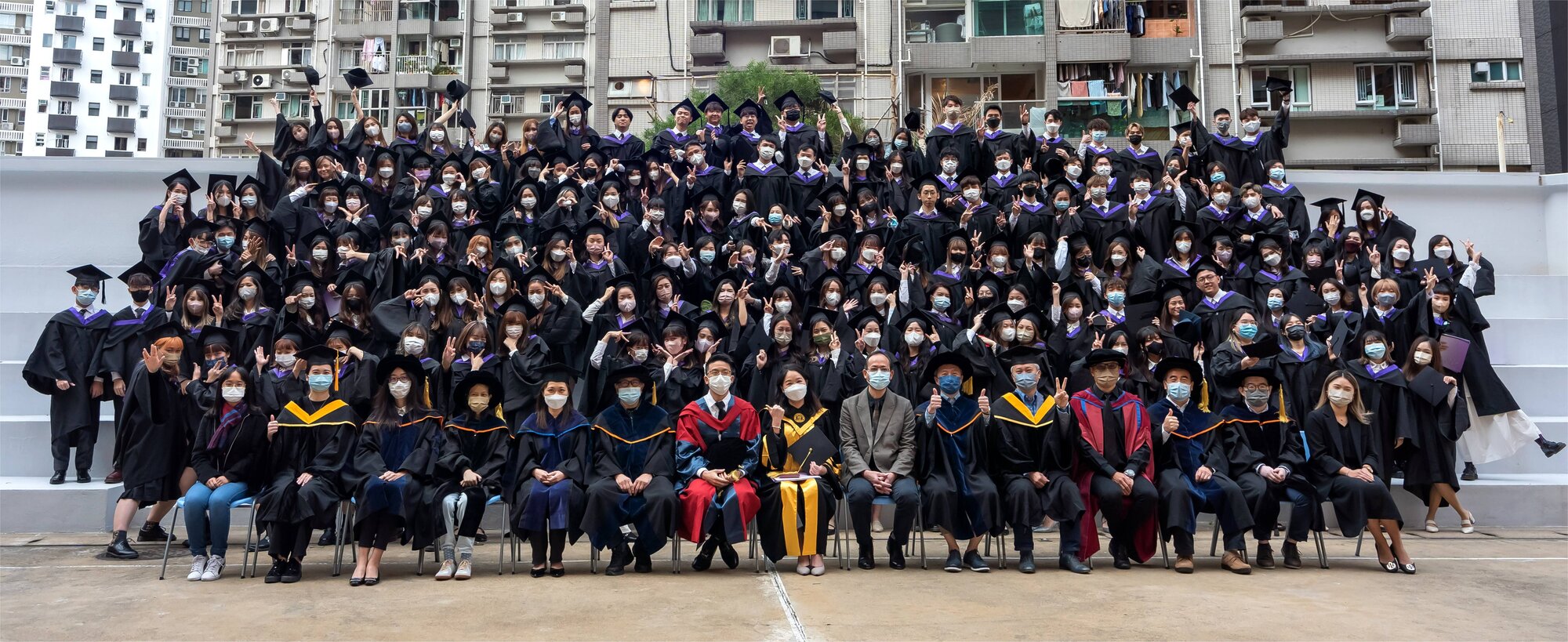 During the ceremony, 13 graduates who completed their respective undergraduate programmes as the most outstanding student were presented the Academic Programme Achievement Awards. Among the 27 students who completed the postgraduate programmes, three obtained the Master of Philosophy (MPhil) degrees. One of them were awarded the MPhil in English and another the MPhil in Psychology. The remaining 24 students received their postgraduate degrees from the taught master programmes offered of HKSYU and were awarded Master of Social Science in Counselling Psychology, Master of Social Science in Psychology, and Master of Science in Marketing and Consumer Psychology.
A total of six graduates completed collaborative postgraduate programmes this year. Three graduates of MBA programme were conferred the degree by Professor Catherine SUN, Senior Vice President of HKSYU, representing the University of Louisiana at Monroe, U.S.A.. The University of Louisiana at Monroe has offered the MBA programme at HKSYU since 1979.
Three graduates of the Master of Assets and Property Management programme were conferred the degree by Dr. LEE Shu-kam, Head of the Department of Economics and Finance, representing the Hwa Hsia University of Technology, Taiwan. HKSYU collaborated with Hwa Hsia University of Technology to off er the master programme a t HK SYU sinc e 2018.
Three graduates who received first-class honours degree shared with Shue Yan Newsletter their experiences over the past four years. LEE Ching-man, from the history department, said she was fortunate to be surrounded by great friends and good teachers. "I was given the chance to meet people from all walks of life, gave face-to-face interviews with celebrities and played drama in open day." She is dedicated to a career in education to promote Chinese history.
From the department of English language and literature, CHOW Ho-yin said the four-year campus life trained him with good interpersonal skills and he learnt to put himself in others' shoes. "The pandemic situation has created a unique learning experience and it was difficult sometimes." He planned to further study and encouraged current students to seize the chances while they are in the campus. WONG Wai-kit, from the department of journalism and communication, said the programme has prepared him for a career in journalism. He suggested current students to take the chance to meet more people and enjoy their campus life.