Five HKSYU researchers are in the World Top 2% most cited scientists in a report recently released by Stanford University.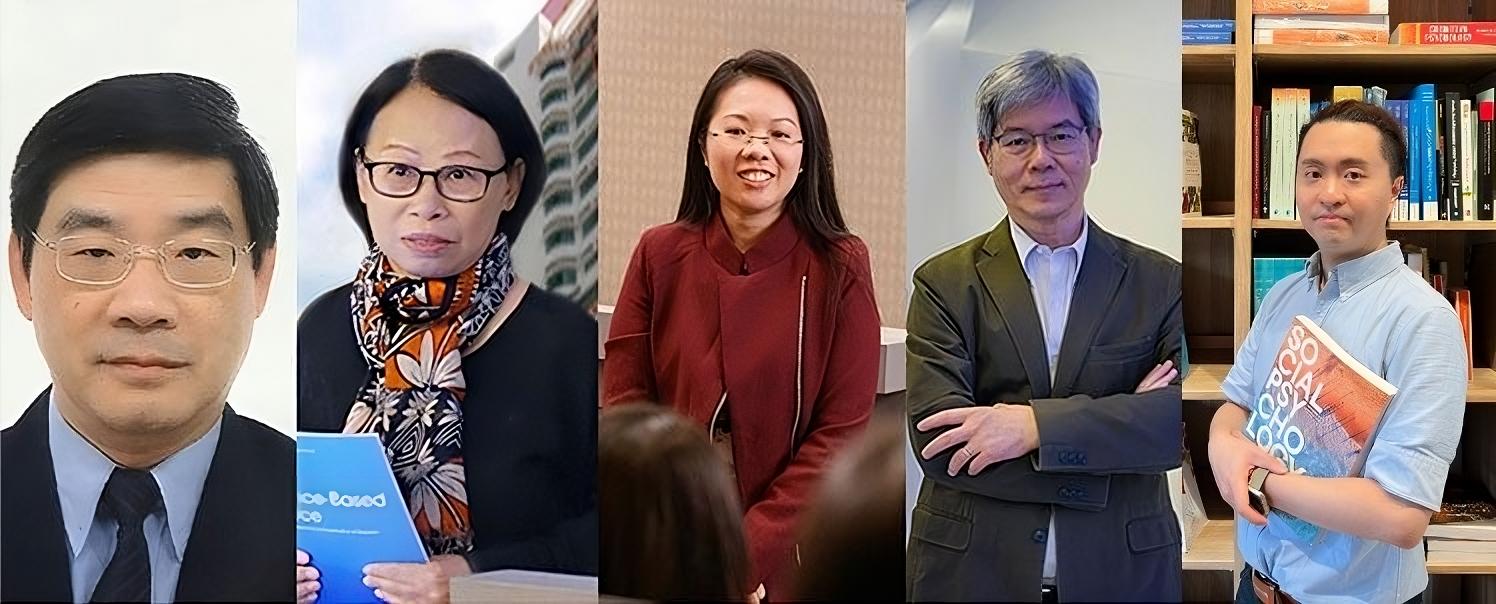 Five HKSYU researchers are in the World Top 2% most cited scientists in a report recently released by Stanford University.
Professor TANG, So-Kum Catherine is the Vice President (Graduate School), Distinguished Professor of Psychology, and the Director of The Mrs Dorothy Koo and Dr Ti Hua Koo Centre for Interdisciplinary Evidence-based Practice & Research (CIEBPR). Her research expertise is in Health Psychology, Adjustment to Life Adversity and Trauma, Gender Studies, and Public Health. CIEBPR and its collaborators from other institutions have attracted over HK$10 million since its establishment in 2021. The team has recently embarked an interdisciplinary and multi-levels study on resilience funded by The Institutional Development Scheme, Competitive Research Funding Schemes, Research Grant Council.

Professor LEUNG Kwong Sak is a Distinguished Professor, Department of Applied Data Science, who is also an Emeritus Professor in Computer Science & Engineering, The Chinese University of Hong Kong. Professor LEUNG is a renowned researcher in Bioinformatics and AI. He published in top journals and conferences and has over 400 articles including 5 coauthored books. His research interests are in the areas of knowledge engineering, bioinformatics, drug discovery, soft computing, genetic algorithms and programming, machine learning, fuzzy logic applications, and AI architecture. Multiple patents relating to drug discoveries, HBV mutation and intelligent sensors are registered under his team. His research team includes scholars from universities and practitioners from hospitals. Using computer-aided technology, they have discovered several cancer drugs and have improved algorithms in genetic programming.
Dr. LI Yi Man, Rita, Associate Professor in the Department of Economics and Finance, is the Director of Sustainable Real Estate Research Center. The center aims to promote global sustainable real estate research and provide up-to-date information for policy maker. It covers areas of United Nations Sustainable development goals, including Good Health and Well-being, Affordable and Clean Energy, Decent Work and Economic Growth, Industry, Innovation and Infrastructure, Sustainable Cities and Communities, Responsible Consumption and Production, and Climate action. For example, the research center studied the role of non-linear fiscal decentralisation in reducing carbon emissions, robotics' impact on workers' health and safety, and public health expenses. Her team's work in Artificial Intelligence and Environmental Sciences has attracted over 300 citations in 2021.
Dr DOS SANTOS, Luis Miguel is an Assistant Professor in the Department of Counselling and Psychology. He is a scholar and researcher-practitioner in the fields of adult learning, education, psychology, motivation, and stress and turnover. Over the past few years, he worked as the Principal Investigator for a number of international-based projects, supervising 30 postgraduate students and junior-level researchers. His research team has conducted and completed studies in Asia, Europe, North America, and Oceania. Recently, his research team completed and published a study about the social identity and self-efficacy of people of Jeju in South Korea. Luis developed his latest theory, The Social Cognitive Career and Motivation Theory, two years ago, and will employ it as the theoretical framework for additional research investigations.
Professor LEUNG, Wing Chi Louis is an Adjunct Professor in the Department of Applied Data Science, who is also the founder of the department. His most recent works in social network usage and its impact to the society and human behaviors are widely cited in Communication and Media Studies. His ongoing research project in the University aims to provide a holistic view of why and how problematic social media use occurs and influences mental health by bridging the roles of both external and individual antecedents.
HKSYU is committed in promoting digital humanities in teaching, learning and research. The report reflects the research impacts to the academic community produced by colleagues and the recognitions of their works internationally.