HKSYU launches ChatGPT chatbot and guidelines to enhance the potential of AI in teaching and learning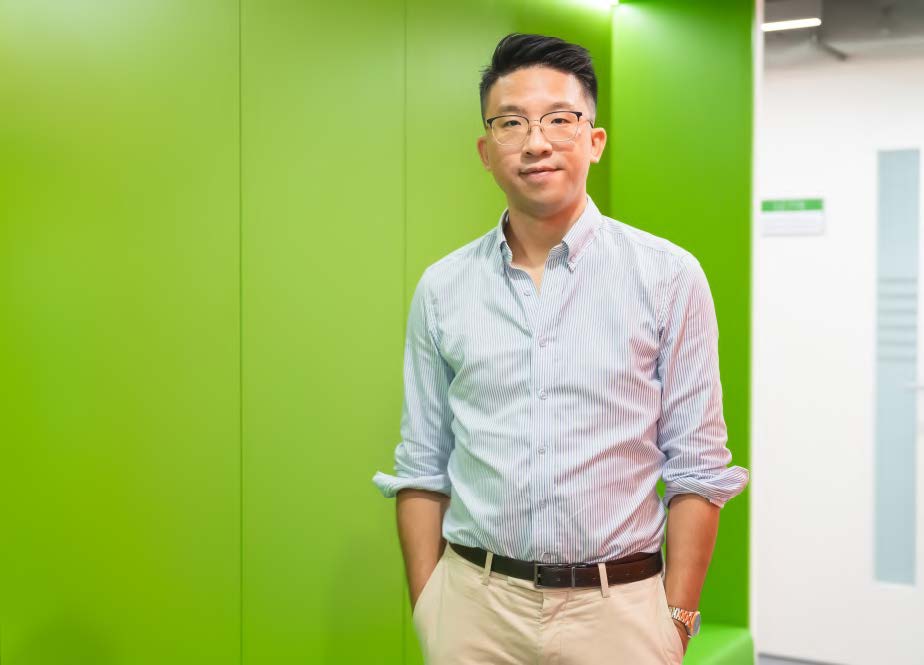 Acting Associate Academic Vice President (Teaching and L earning De velopment) Dr. Jason Chow .
Recognizing the revolutionary potential of artificial intelligence (AI) in teaching and learning, HKSYU is delighted to announce the launch of a dedicated HKSYU ChatGPT chatbot (https://chatgpt.hksyu.edu) at no cost to all full-time students and teaching staff starting September 2023. The introduction of AI across the campus aligns with the University's vision to reinvent liberal arts education through digital technology and promote digital humanities. It also sets to prepare students to become ethical digital learners with AI literacy, equipping them with the essential future skills required to thrive in the digital era.
HKSYU remains unwavering in our commitment to upholding fundamental principles such as academic integrity, authenticity, and responsible use of technology. The University is developing additional training materials and workshops scheduled for September to assist students and teaching staff to utilize Generative AI in t eaching, learning, and assessment .
Dr. Jason Chow, Acting Associate Academic Vice President (Teaching and Learning Development), told Shue Yan Newsletter that rather than prohibiting the use of AI tools in teaching and learning, the University actively promotes the exploration of using AI to enhance these processes.
According to Dr. Chow, HKSYU ChatGPT chatbot is powered by Microsoft Azure OpenAI service to provide a secure and accessible AI tool for the HKSYU community. Unlike other AI tools, the platform will prioritize user safety and privacy. During the one-year pilot run commencing 15th August 2023, each full-time staff member will be granted a monthly allocation of 500,000 tokens - roughly equivalent to 250 questions -assuming an average prompt-response cycle of 1,600 words.
Dr. Chow said the University aims to equip students with the capacity to collaborate effectively with AI, while preserving the value of their individual creativity and effort. "We expect students to use AI to complement and enhance their work, rather than using it as a substitute for their unique c ontributions," he said.
To foster AI literacy across the campus, the Teaching and Learning Development Office (TLDO) collaborates with the Computer Services Centre, the Registry, the Graduate School and academic departments to provide comprehensive support for teaching staff and students. That includes developing training workshops and online resources, such as micro-modules on the responsible use of AI. "Looking forward, we hope to utilize AI for personalized tutoring, adaptive learning, and the generation of educational content. Research and testing will be conducted on technology-assisted pedagogical approaches to furnish evidence-based insights for the university community. Departments are also encouraged to conduct discipline-specific discussions on how to use Generative AI to enhance teaching and le arning adaptively."
The University remains vigilant in monitoring and evaluating the ever-evolving landscape of AI technologies. Guidelines are set out for colleagues to evaluate the susceptibility of assignments to potential misuse of generative AI and, if necessary, make appropriate adaptations to incorporate AI in assignments. They could be in the form of acknowledging the use of AI and collecting prompts and responses. These efforts will be reported at the end of each semester to the TLDO to enhance the aggregate knowledge of the incorporation of AI in the University's teaching, learning and research.